No Name #17
Friday August 24, 2012
I had a great trip to NY this August. Thanks to Thicker Than Water for hosting me. Here is what I tattooed...
A 'Hallucinating Skull' for Adam.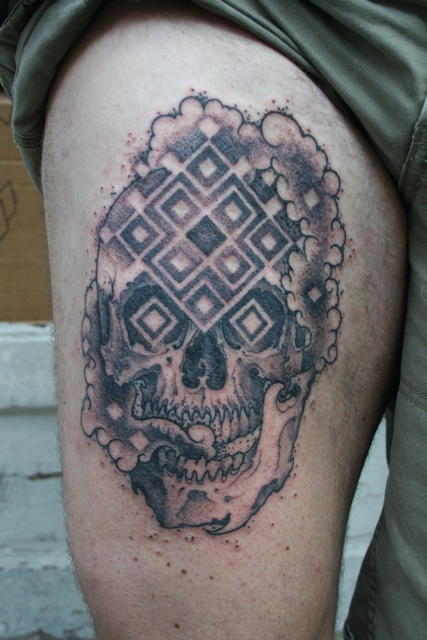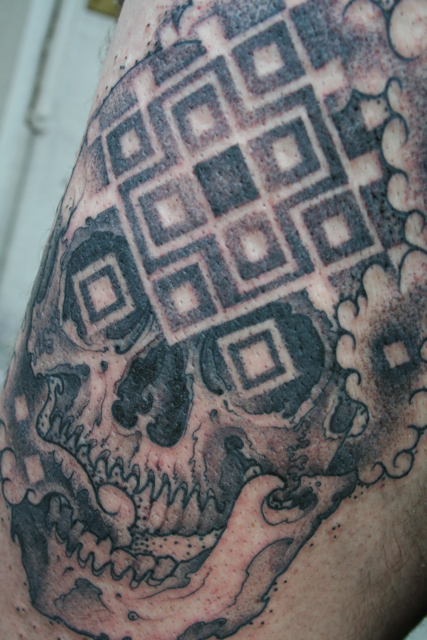 Jeff wanted something that looked 'metal' and not 'hippy'. Skull and fire is the answer.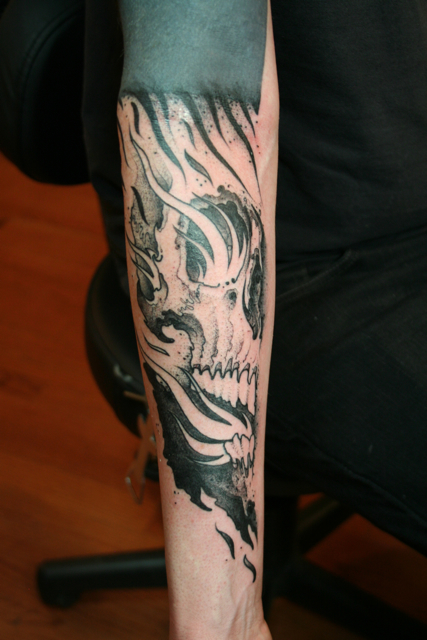 Rich got a 'Grim Ripper'!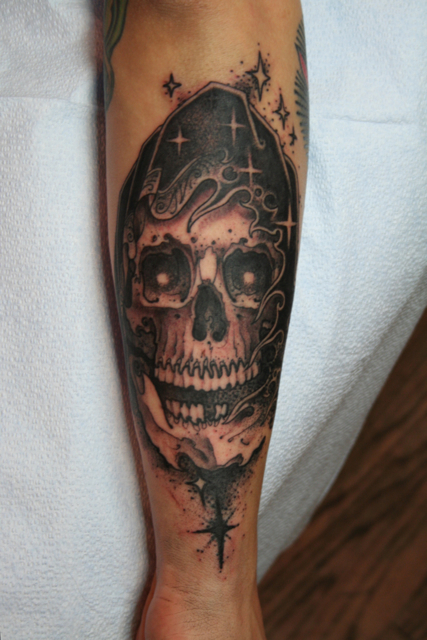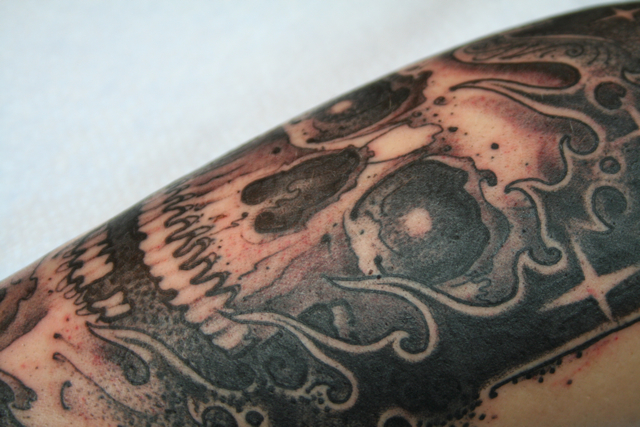 Skull on a skull for Shawn.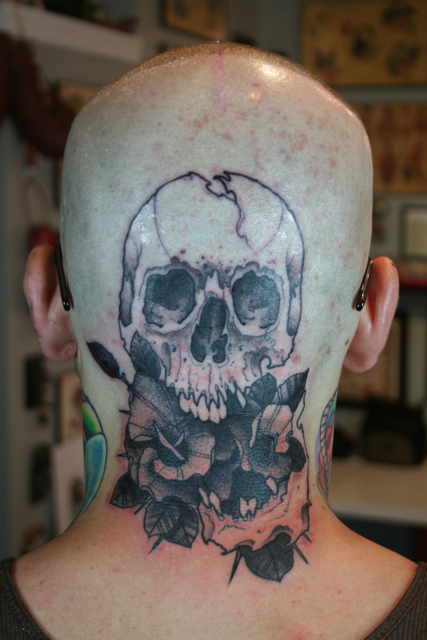 Pleased to add this 'Rose Mandala Skull' to Melissa's amazing collection of tattoo's.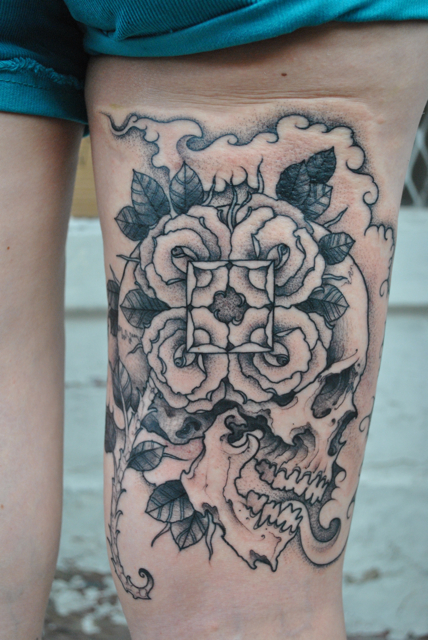 Unfortunately my camera died while photographing these roses on Max, so you only get to see one for now.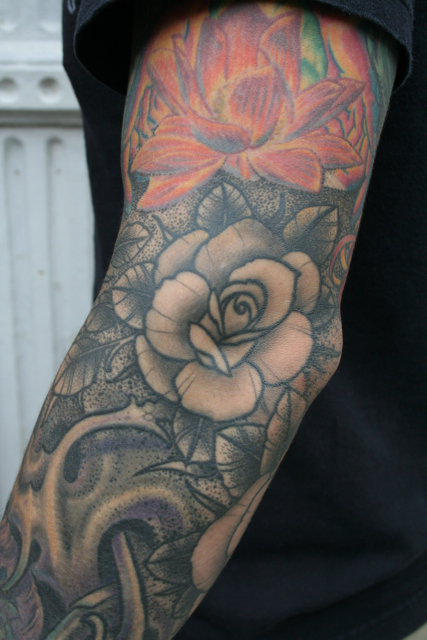 Next up for me is...
The Nantes Convention in France Oct. 5-7
Tin Tin Tatouages in Paris, France Oct. 8-15
Evian Tattoo Convention in France Oct. 19-21
Some space available at all these locations. Please email me at n_kostechko@yahoo.com to book appointments.
Thanks for the continued support! Hope everyone enjoys the rest of summer.
. . . . .