No Name#12
Friday May 18, 2012
Some recent work from the Hell City Convention.
Dillon was nice enough to let me do whatever I wanted with his palm.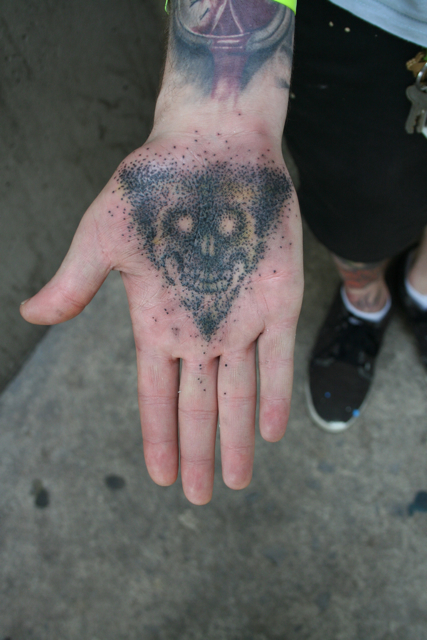 Got to tattoo a good friend and fellow tattooer Eva Huber.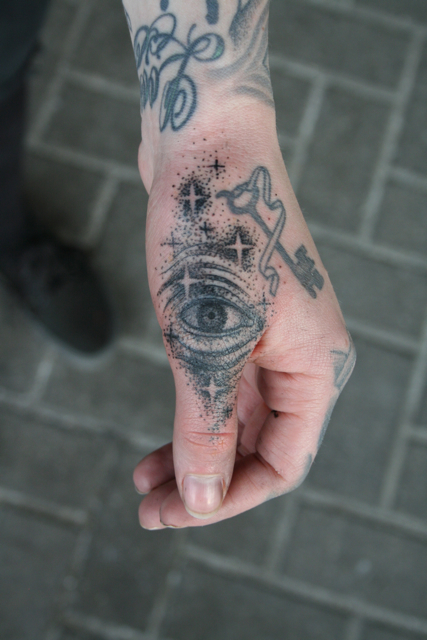 A skull for Jim.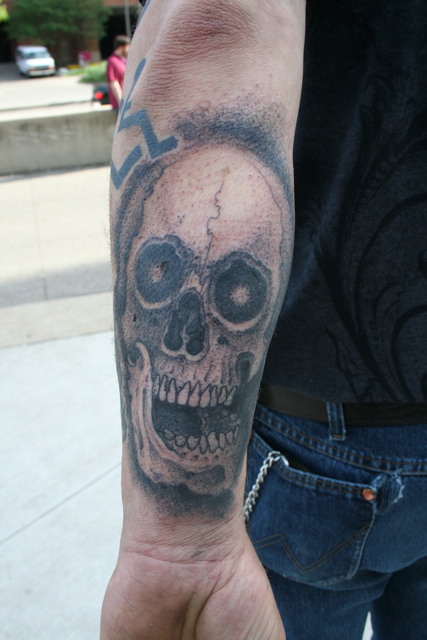 Matt loves satan.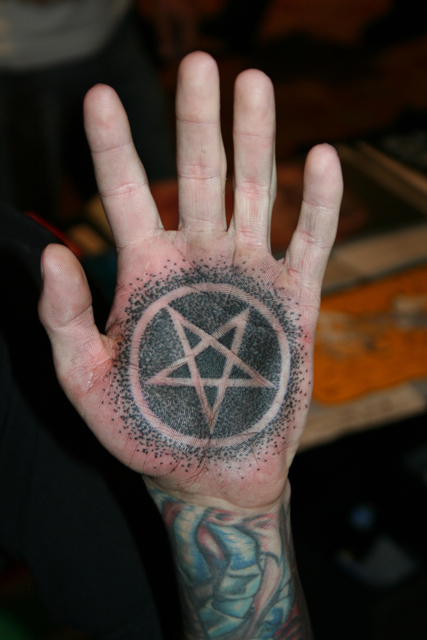 A torch, sorry about the yellow sharpie, it's hard to wipe off hands.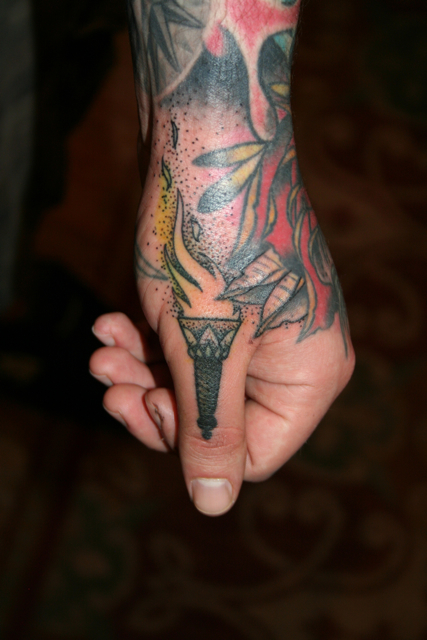 . . . . .