No Name #9
Monday April 16, 2012
I'd like to share a few tattoos from my last trip to NY. Here we go...
Dan decided to put Satan laughing on his hand forever.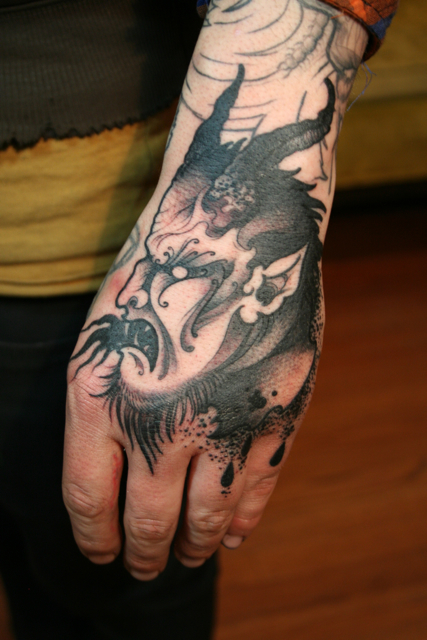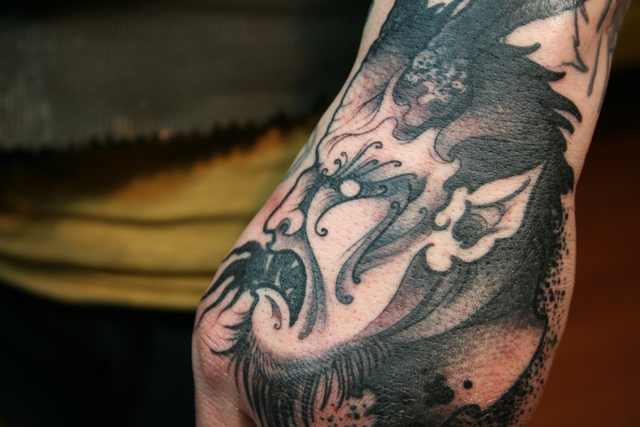 Curt's Bloodhound (in progress).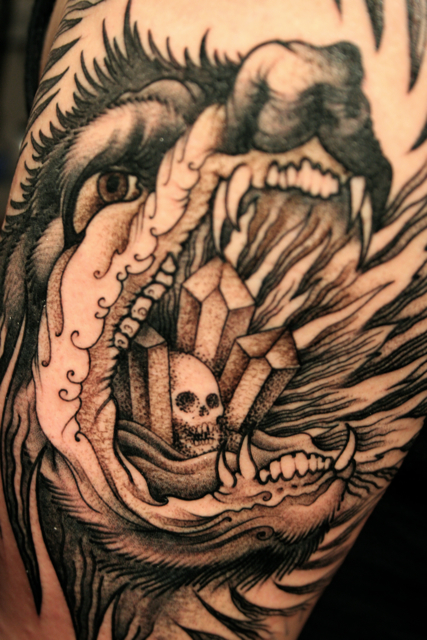 Spent Easter Sunday doing this on Peter. Unfortunately I didn't do the Sriracha Bottle.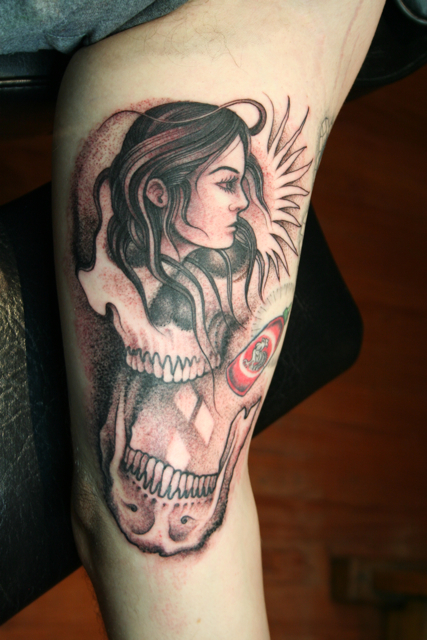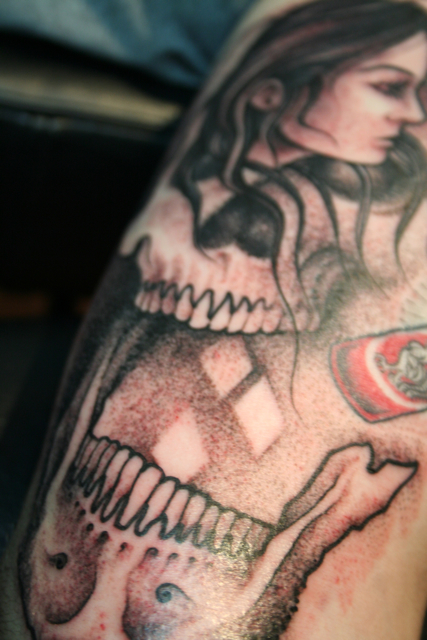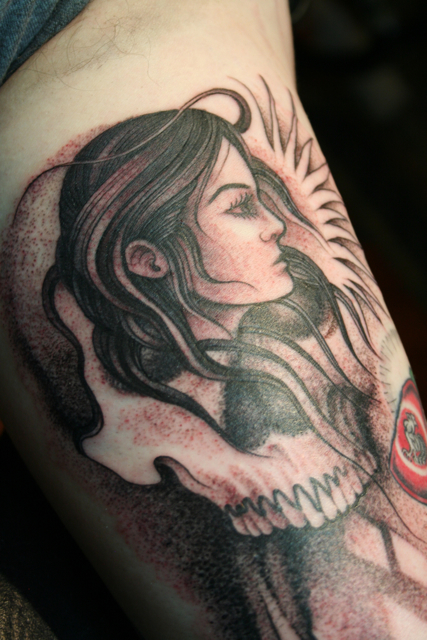 Thank you Thicker Than Water Tattoo for having me.
I will be at The Hell City Tattoo Fest May 4-6, 2012.
. . . . .