Tattoos
Fine Art
Contact
Here are some recent photos of my travels and tattoos I did along the way...
I am back in Los Angeles, CA tattooing at Memoir Tattoo all summer. Email n.kostechko@gmail.com to book appointments. Thank you for the continued support.
... ... ... ... ...
March 2014
Some recent tattoos, travels, moments...
That's it for now, thanks for looking.
. . . . .
Some tattoos I've made from March - June 2013...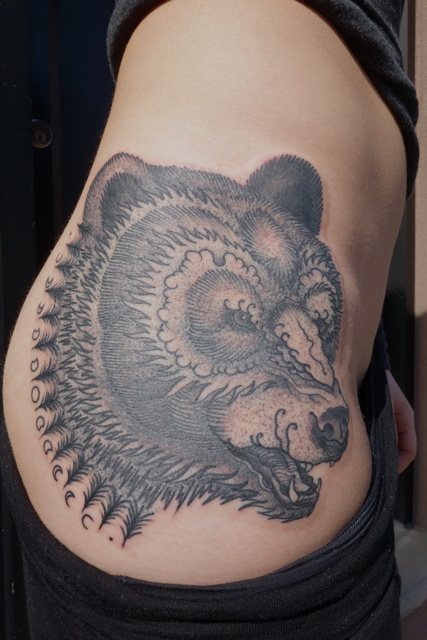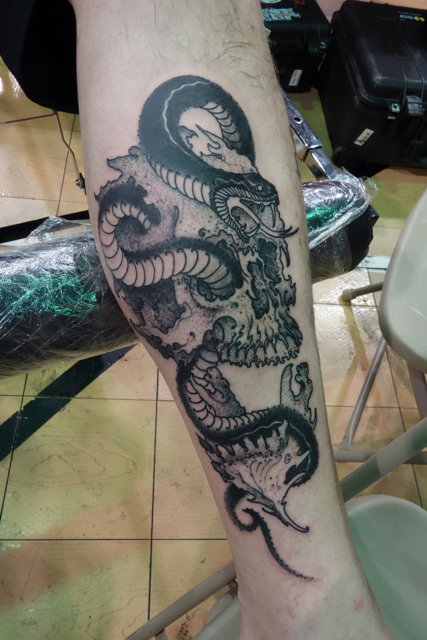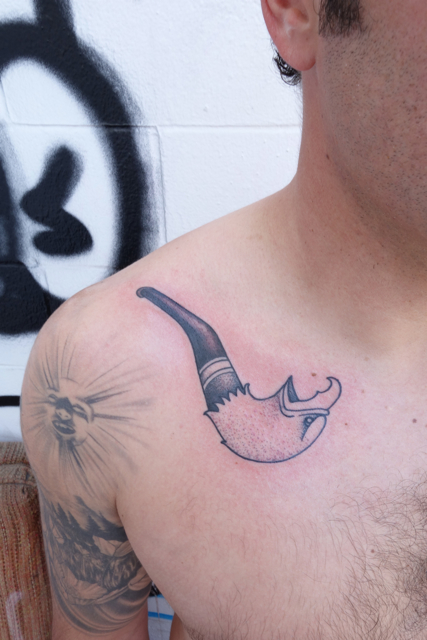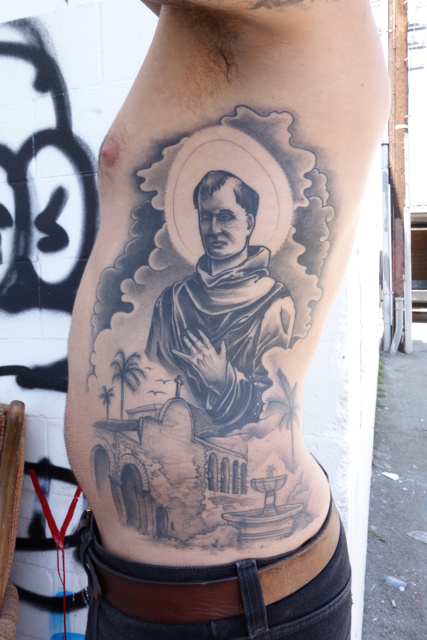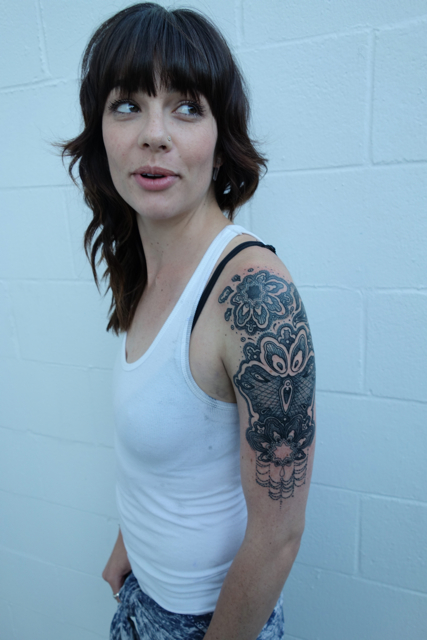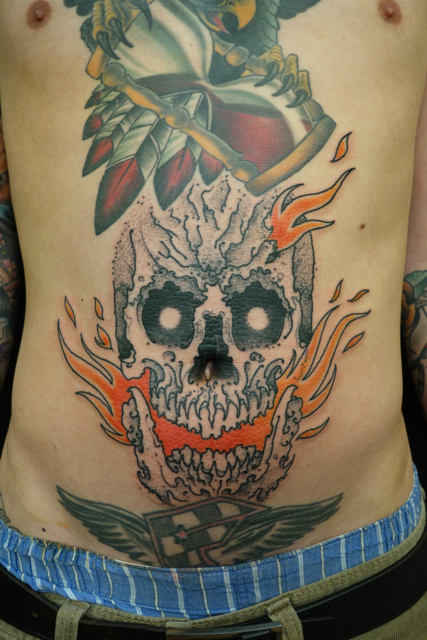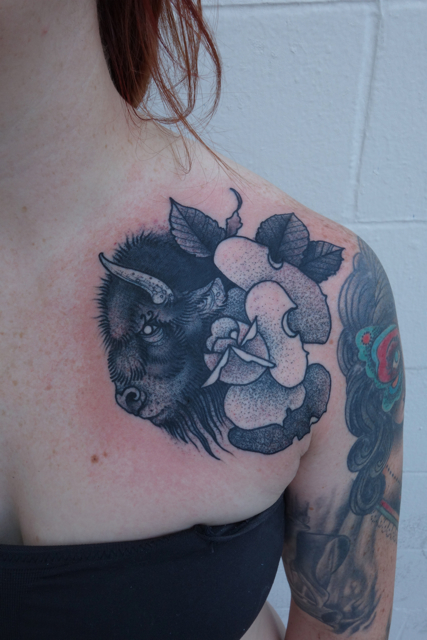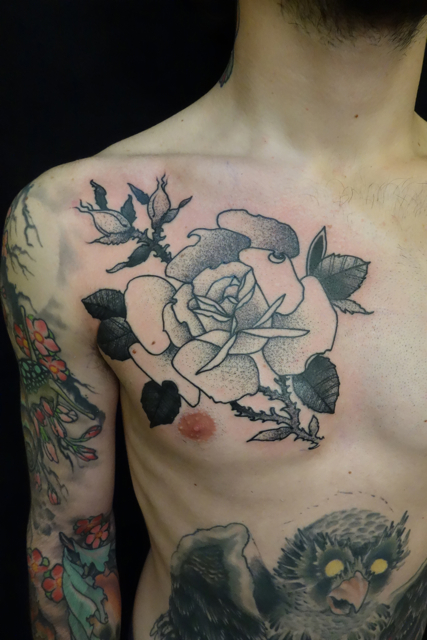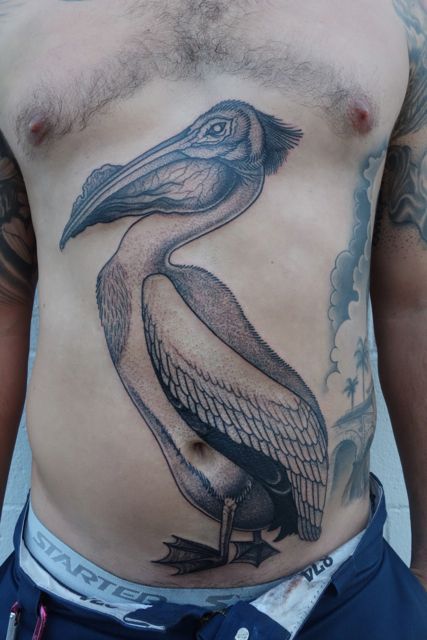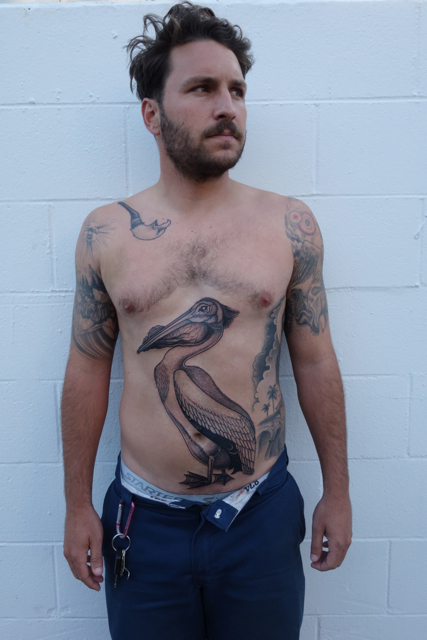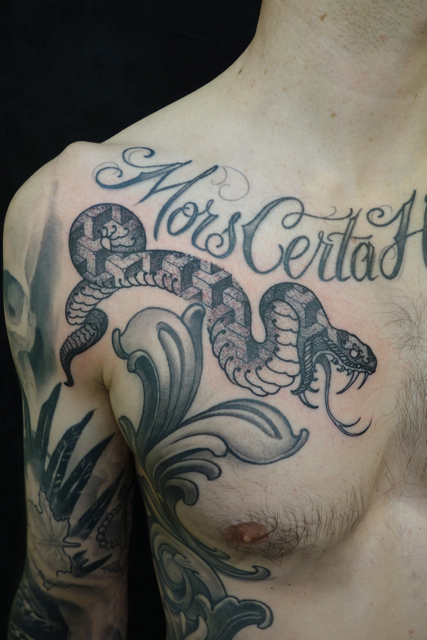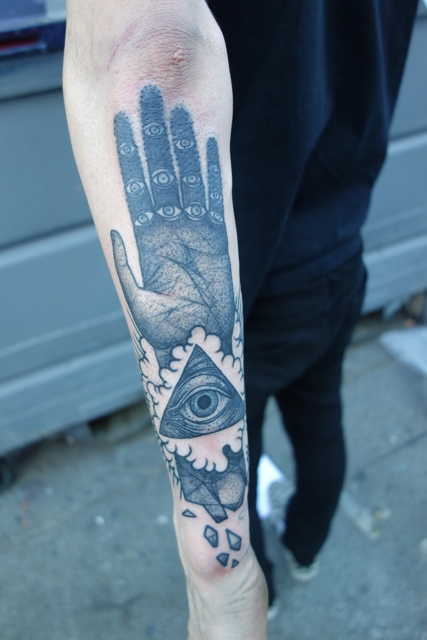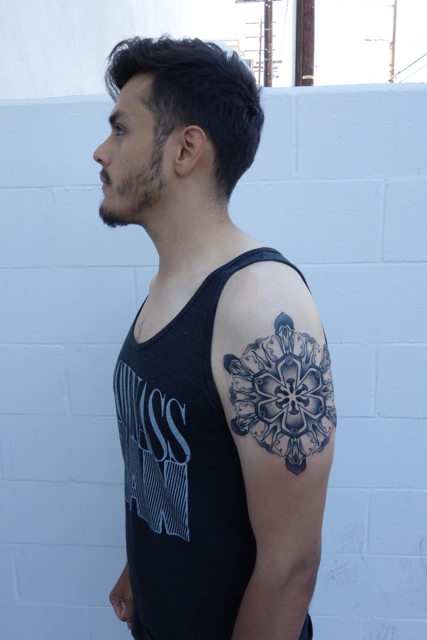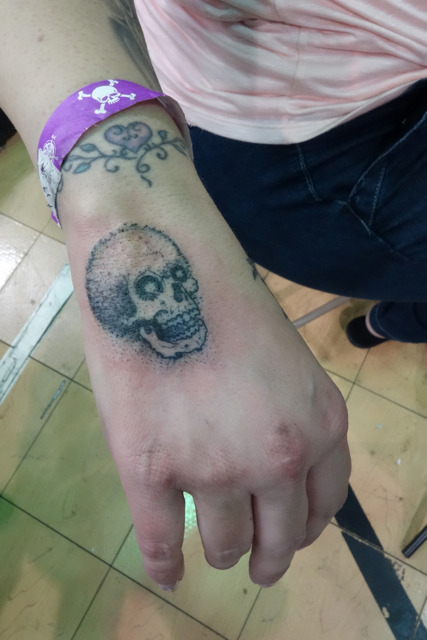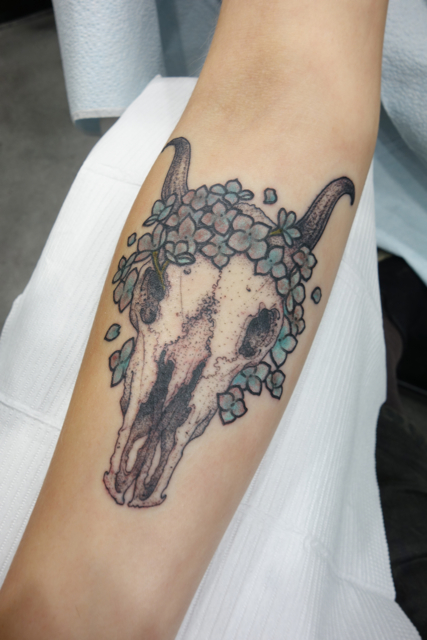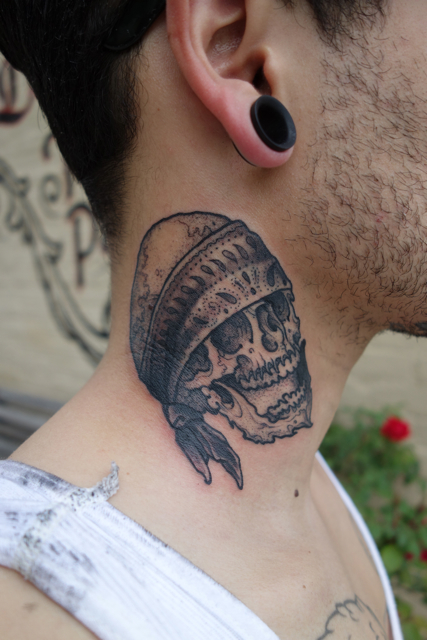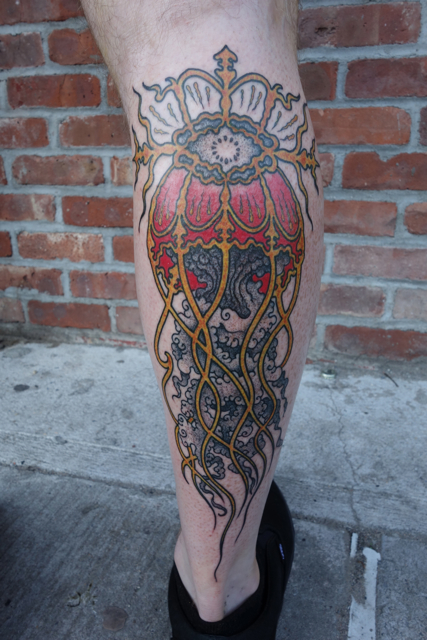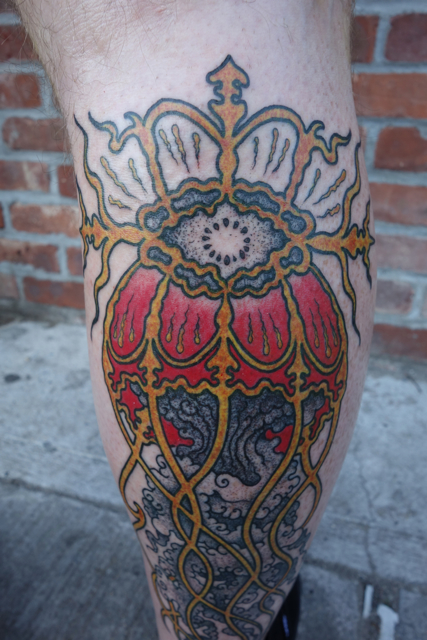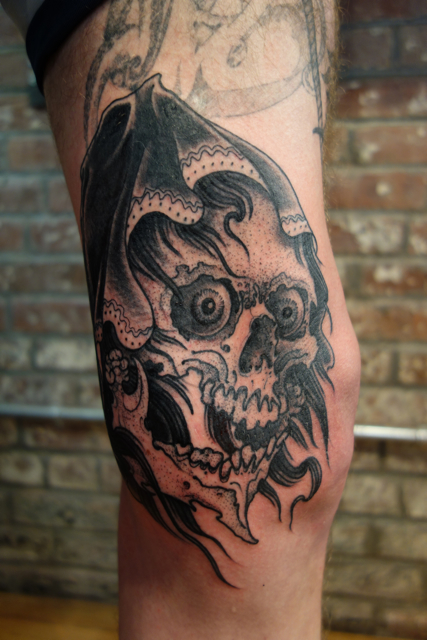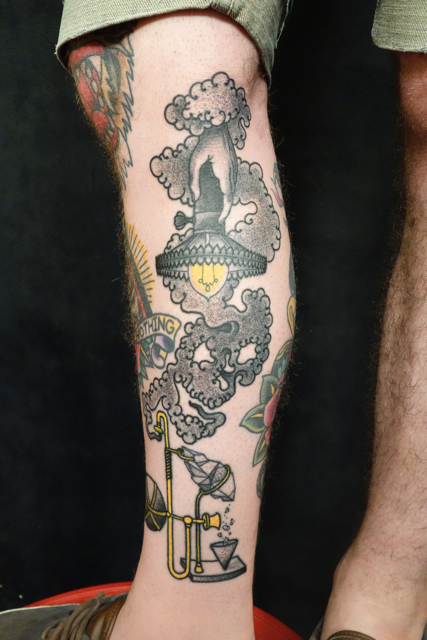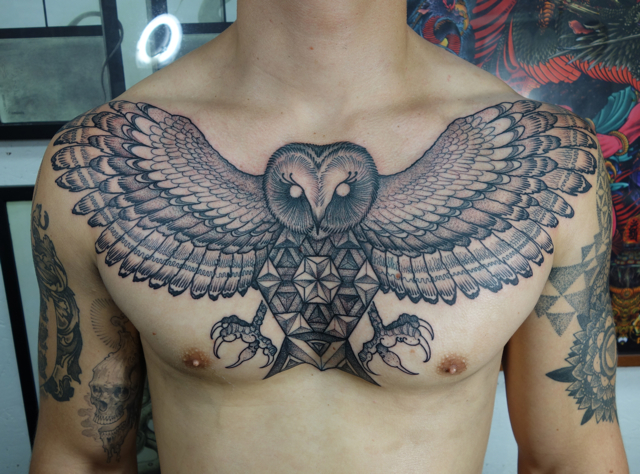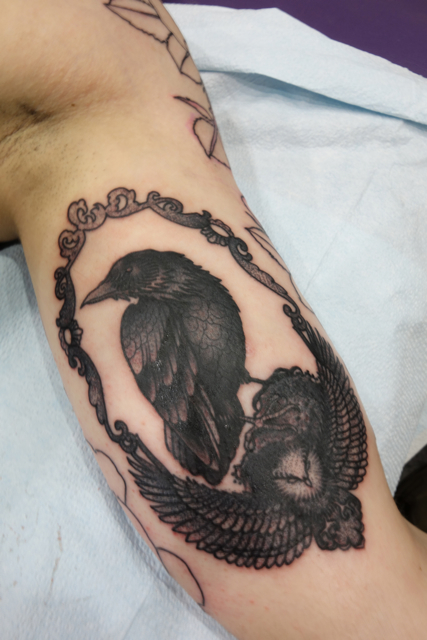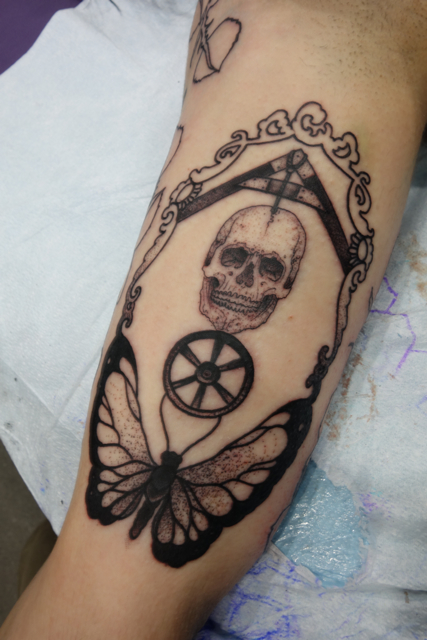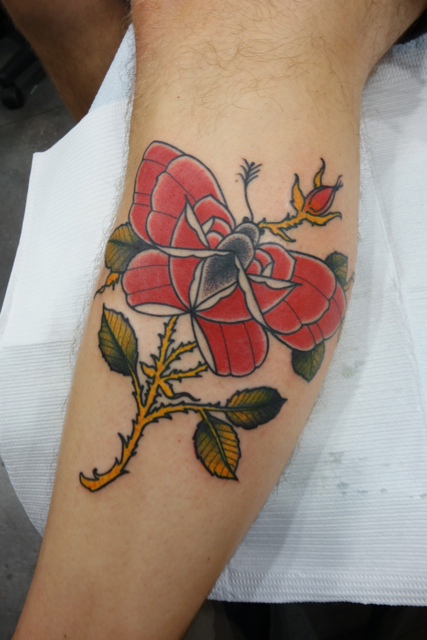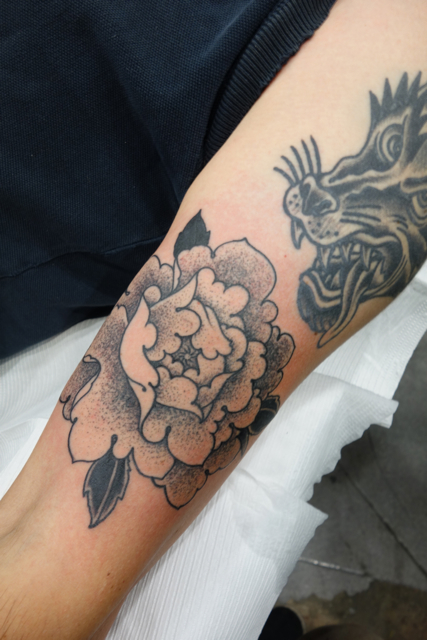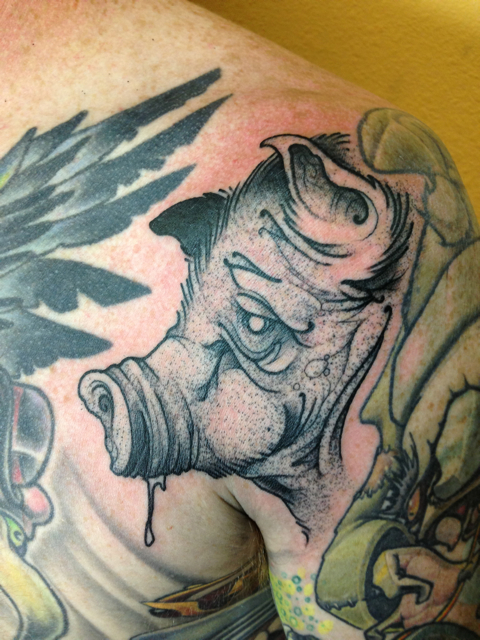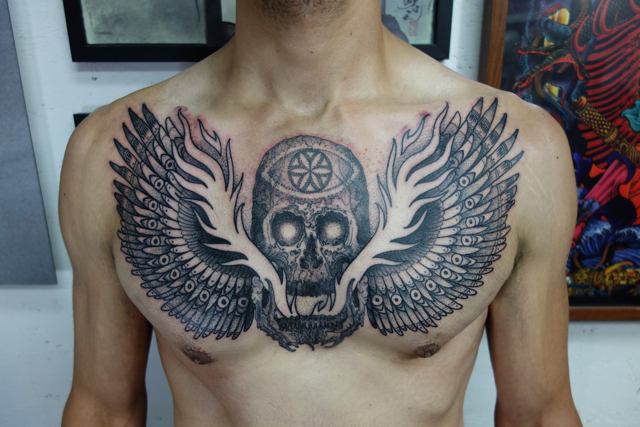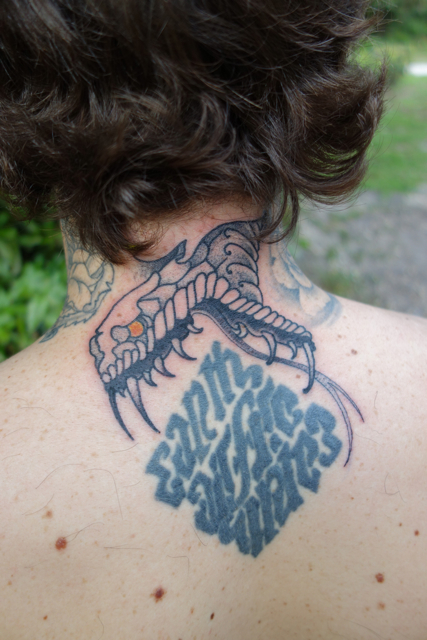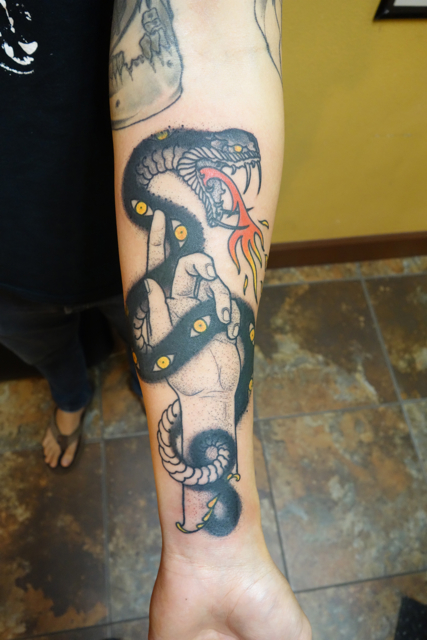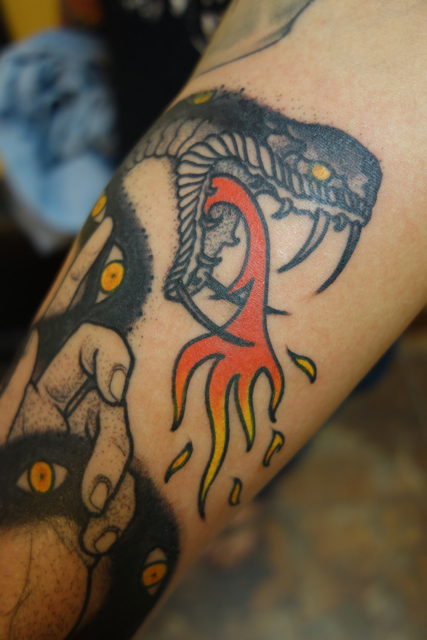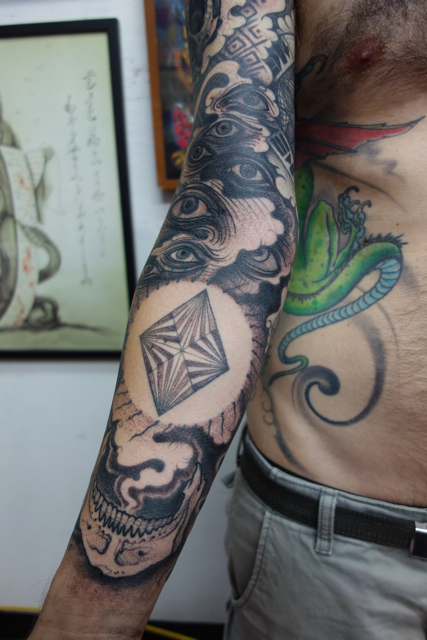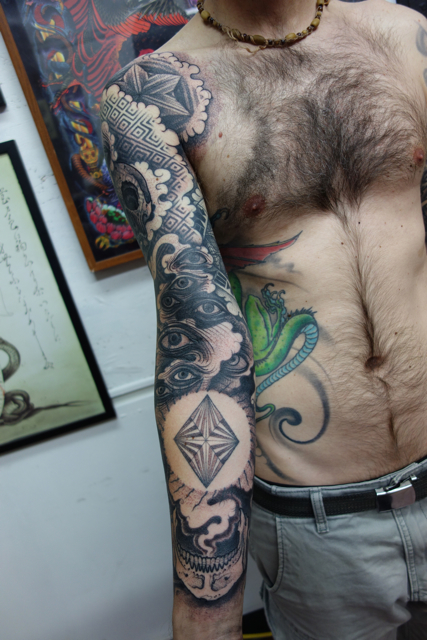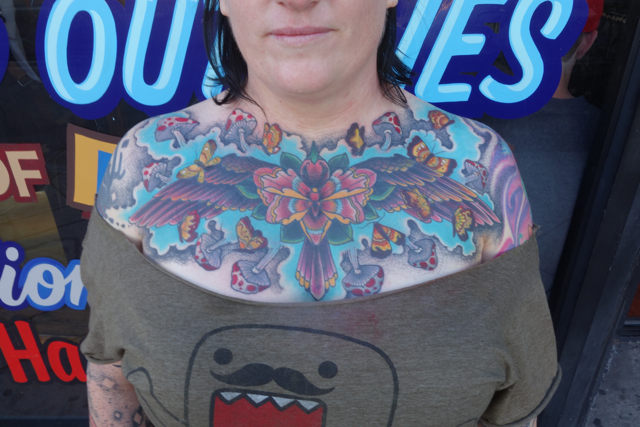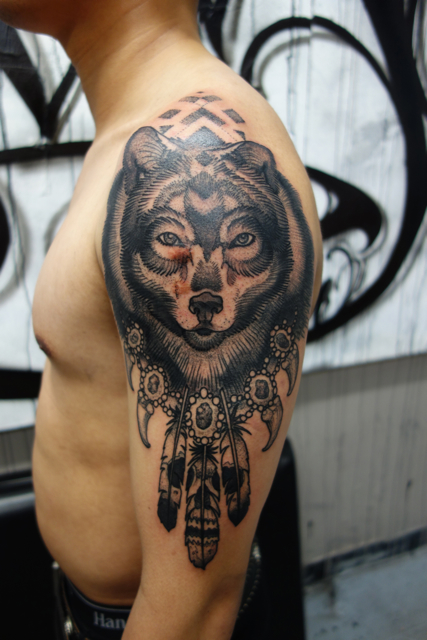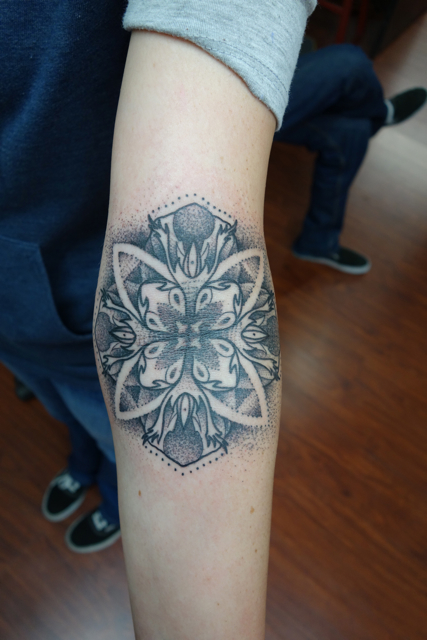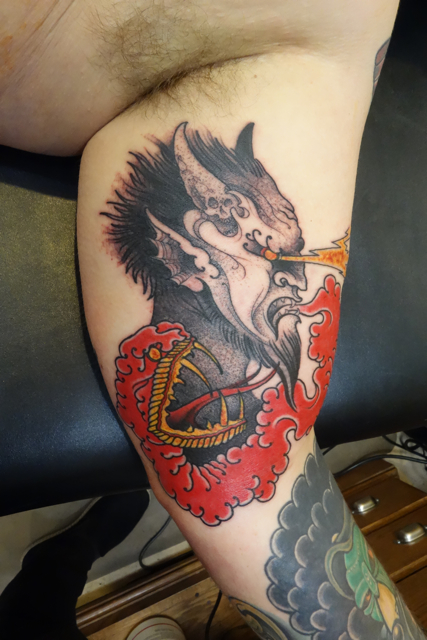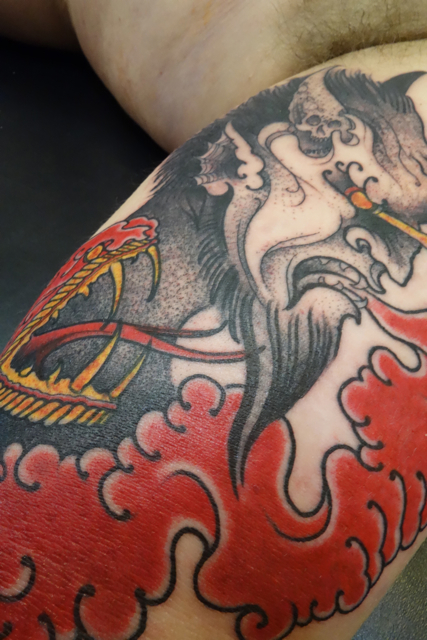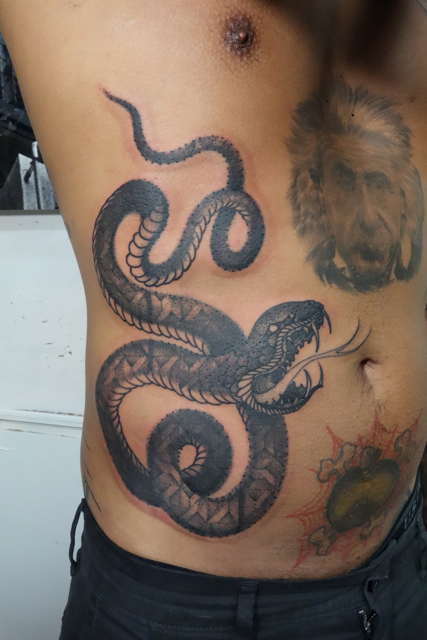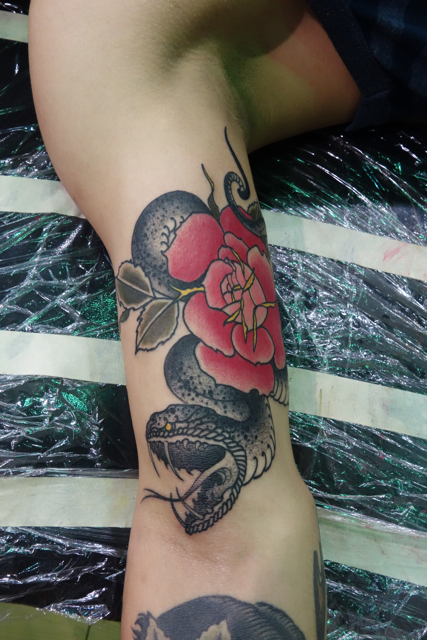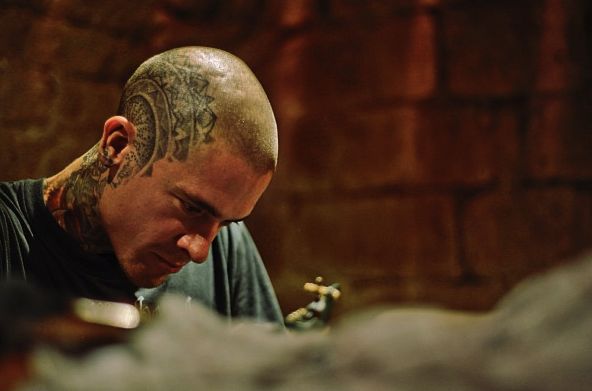 Thanks for the continued support. I will be back in Los Angeles tattooing in August. Email n.kostechko@gmail.com for appointments.
Hope everyone is enjoying summer!!!
-nate
. . . . .
Here are some tattoos from my trip to Paris recently...
Negative Skull for Chris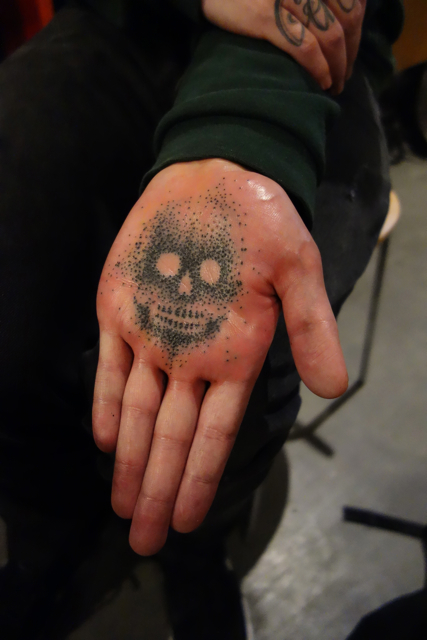 Maren came back for more punishment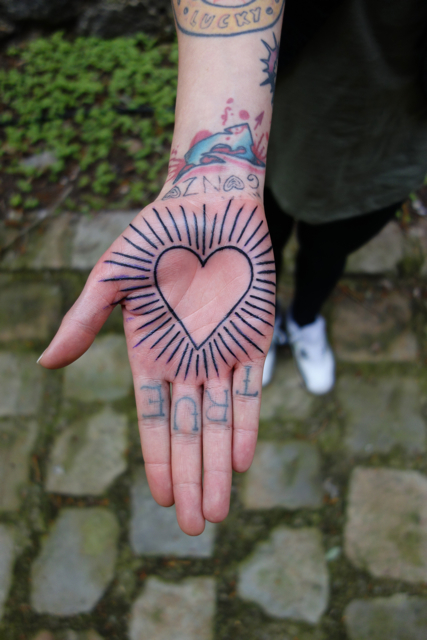 Chook is fucking crazy and I like it, Scorched Skull on his fingers, ouch!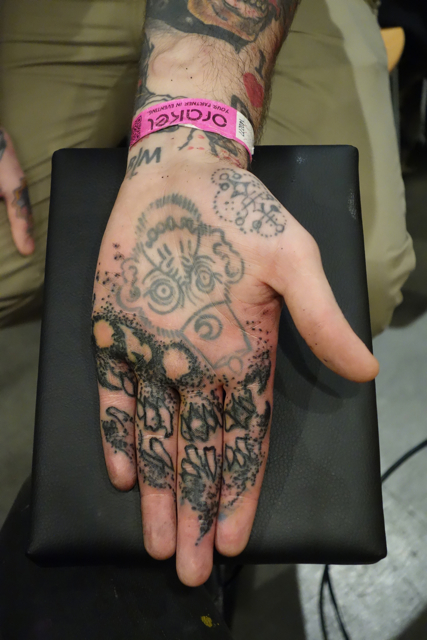 He also got this skull on his ankle.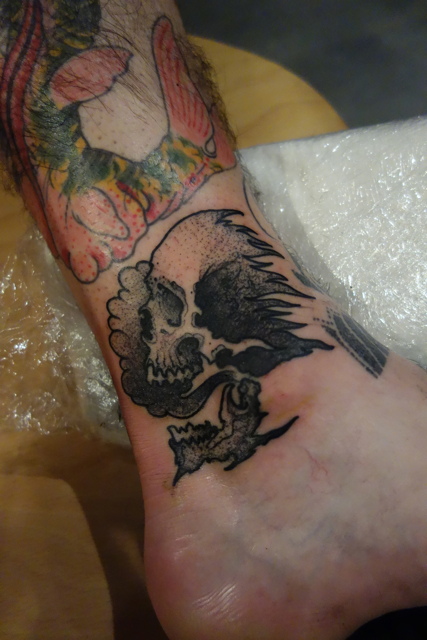 Bloody Rose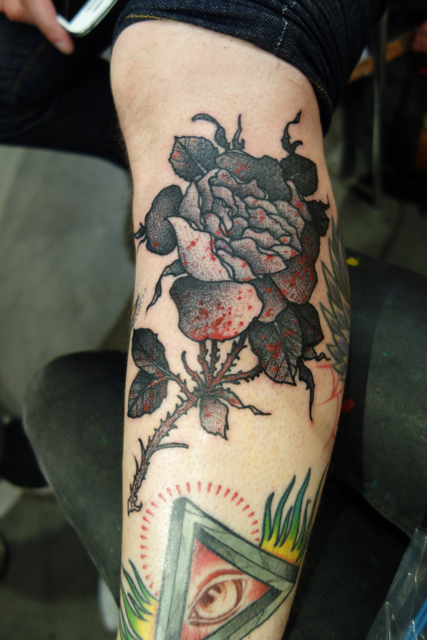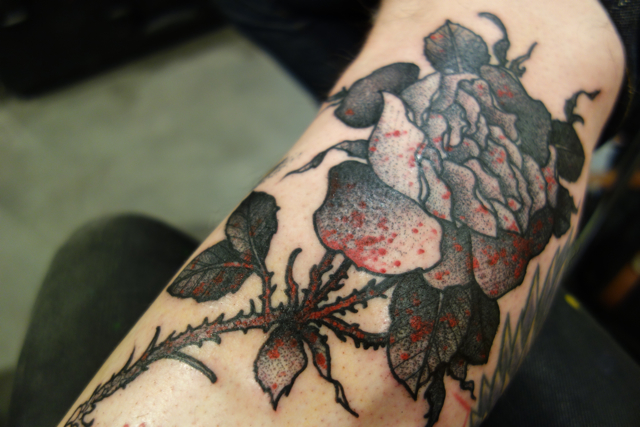 First tattoo on a woman from Portugal, she said do whatever?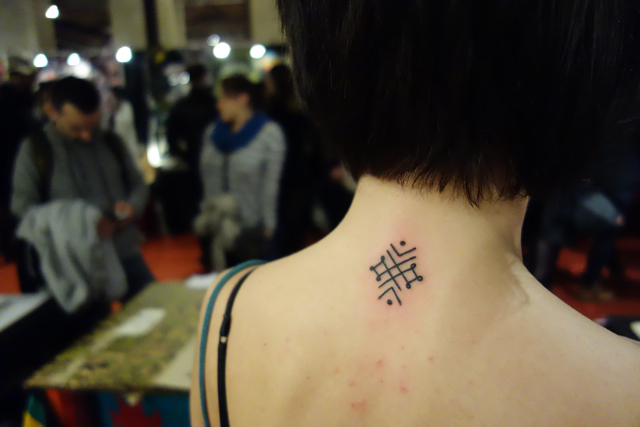 3 years later we finally tattooed Axel.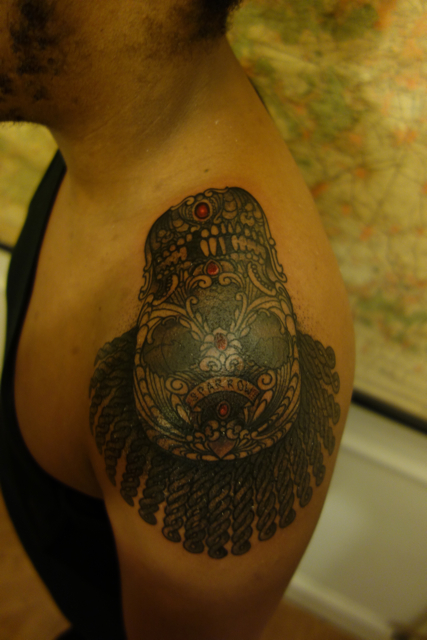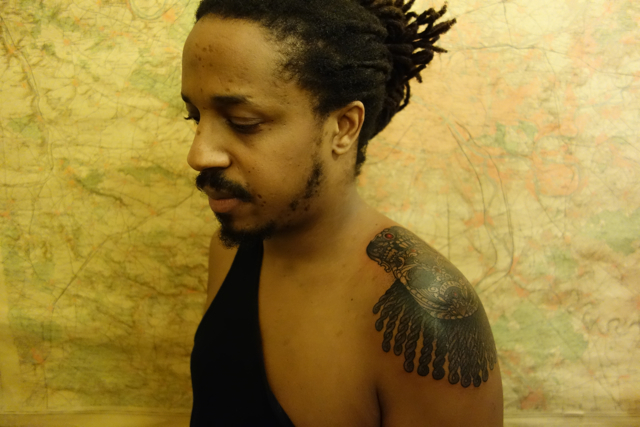 Katia's quick serpent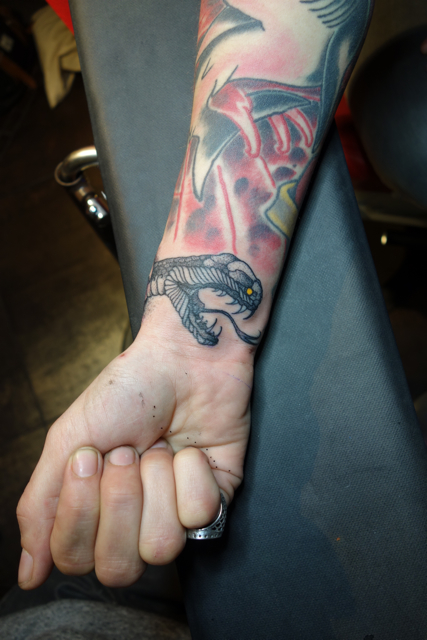 Nick Bertioli is a beast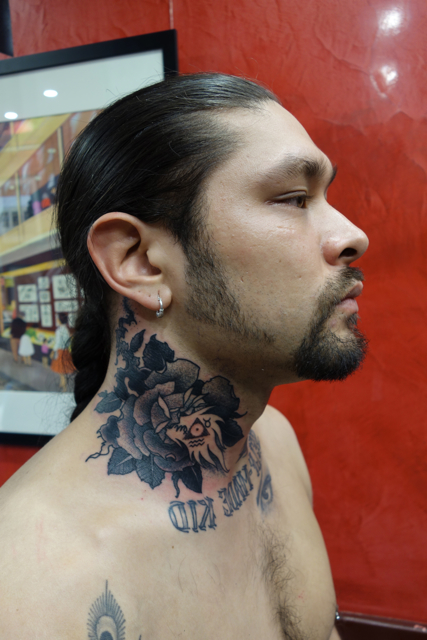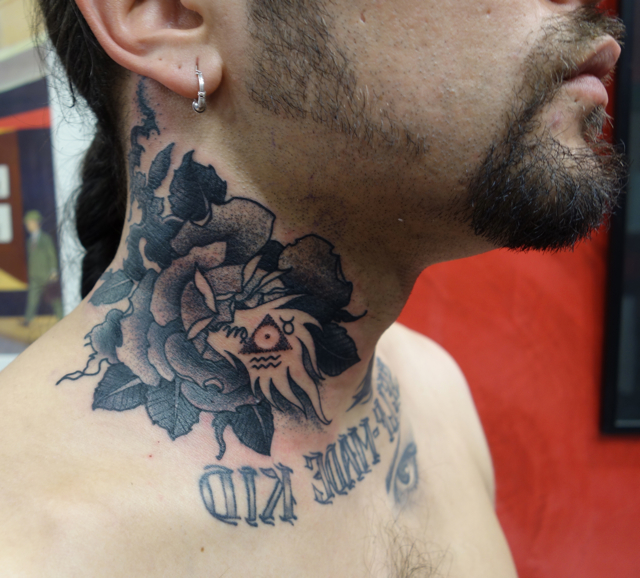 Last one of the trip for Thomas.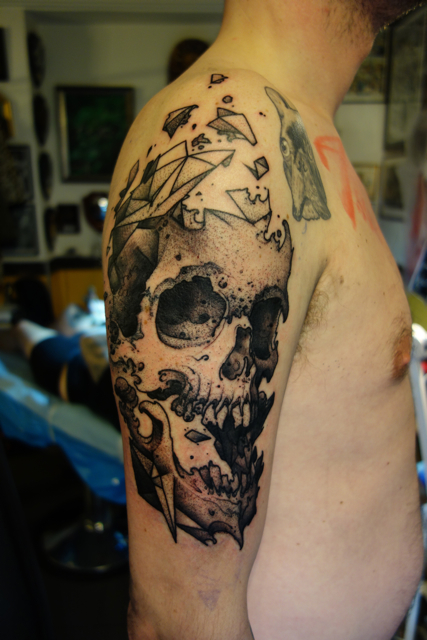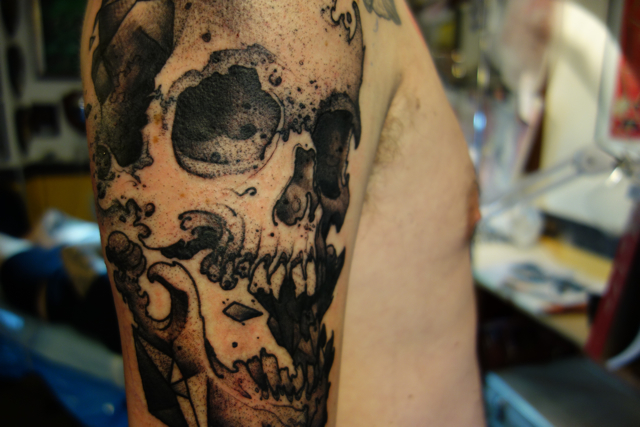 Until next time!!!!
Thank You All for the continued support, without you this would not exist.
-nate
. . . . .
I just want to say THANK YOU to everyone who has got tattooed or purchased art from me this past year. Here's some tattoos I did since November 2012.
Anthony likes cats and drives trains in NY.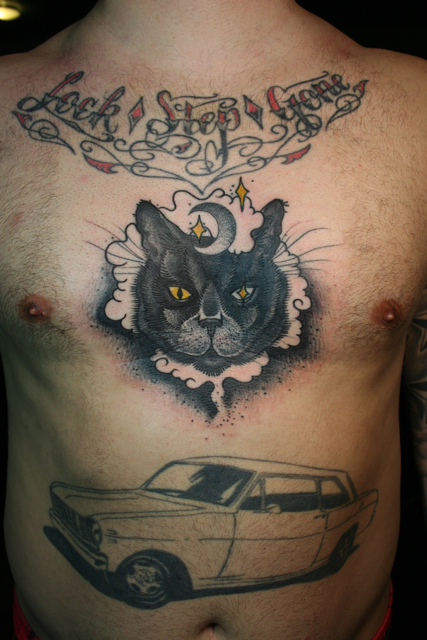 Ashley decided to get a tattoo of her beloved pup.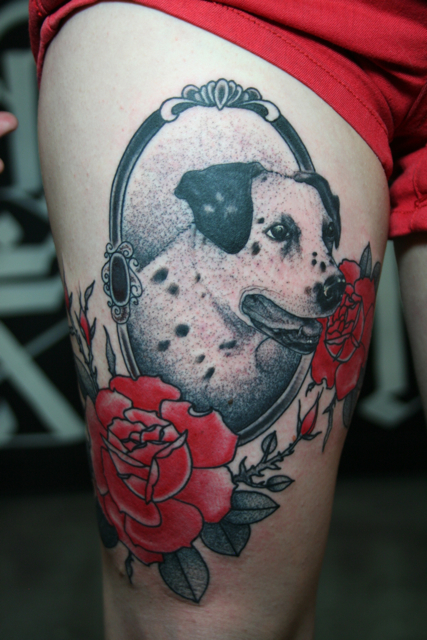 This tattoo resides in New Zealand.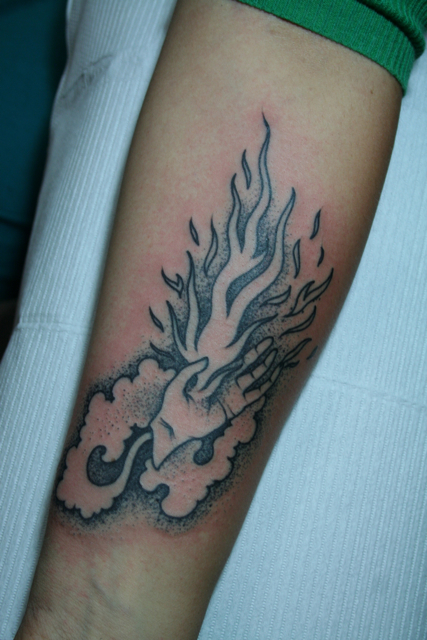 Spitfire Classic on Cody the bowl shredder.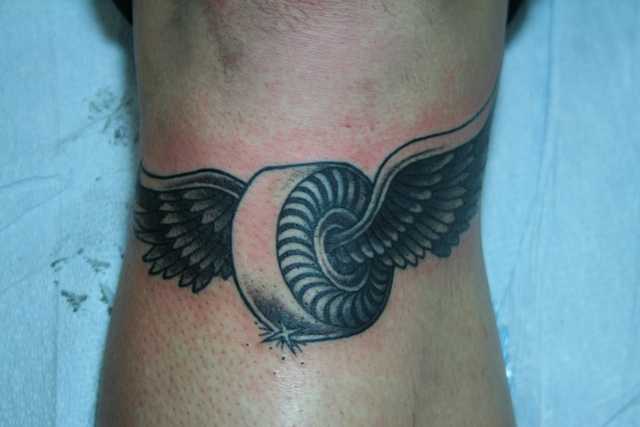 Skull Fire Jaw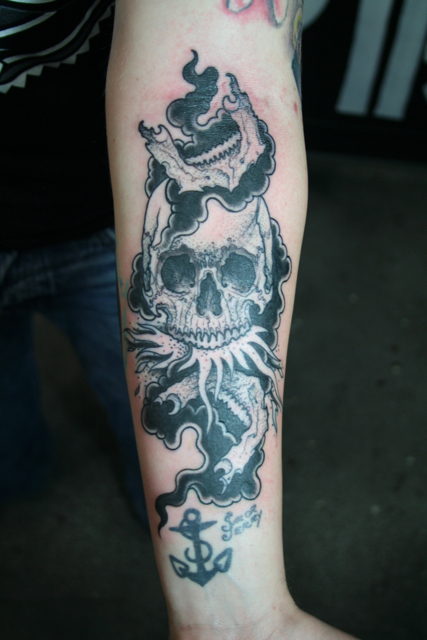 These eyes will eat you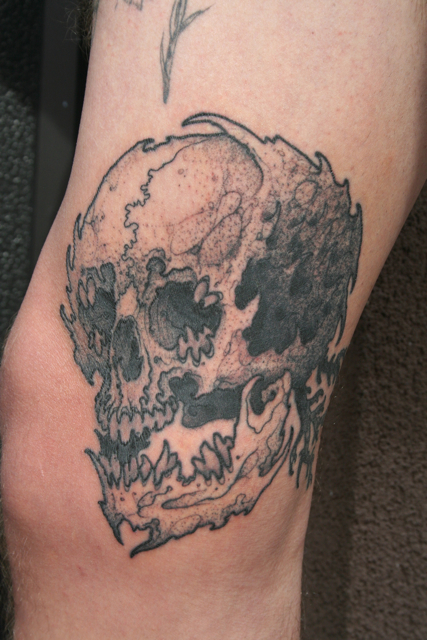 Harmony got some symbols on her belly.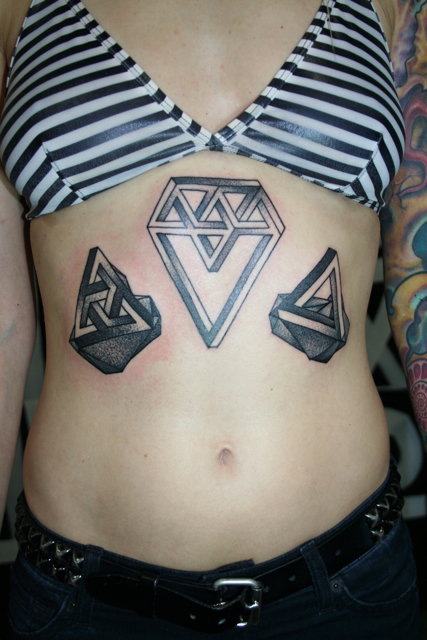 This one flew back to Canada.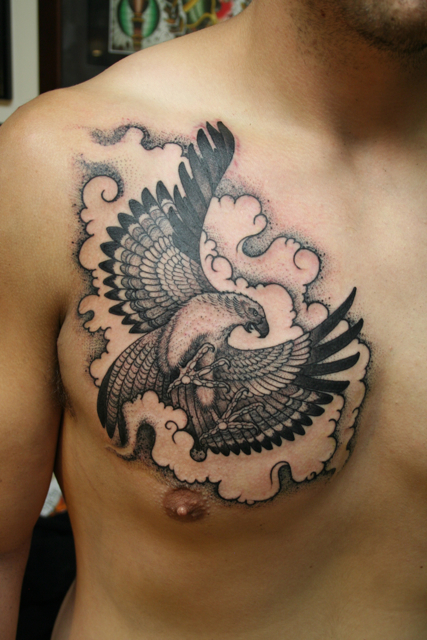 Turn off your mind...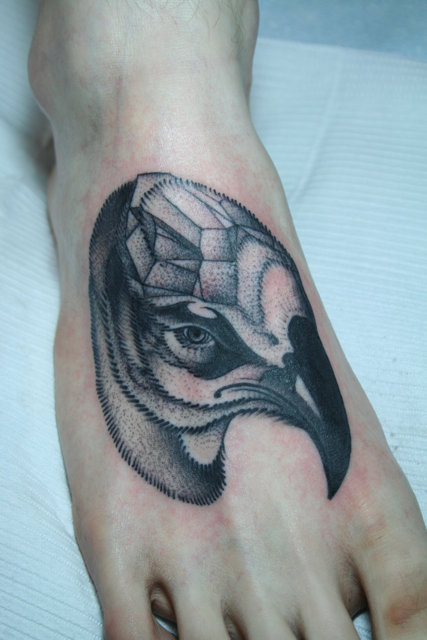 Jim got his 1915 Chandler & Price Platen Press tattooed on his foot. I'll have some new prints soon made on this guy.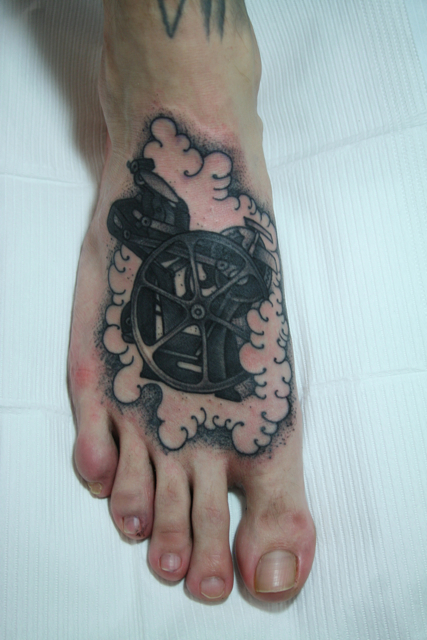 Covered up some lettering on Joe's neck.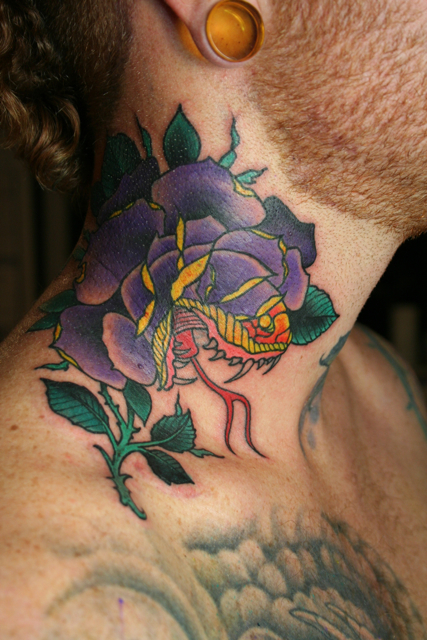 Covered up some old Joe Crap on my good bud Jon Clue. It's under an old Aaron Cain piece, pretty rad!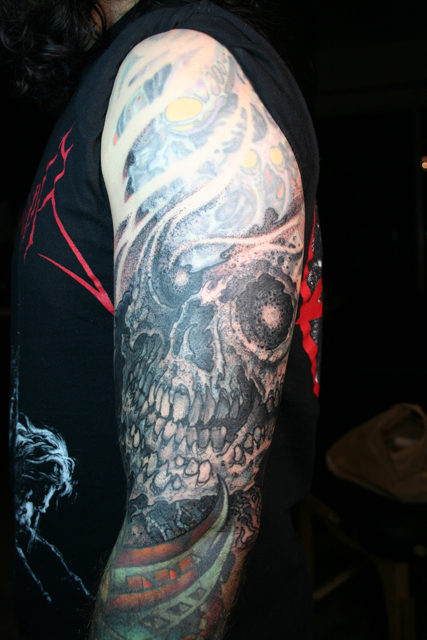 Weight of the world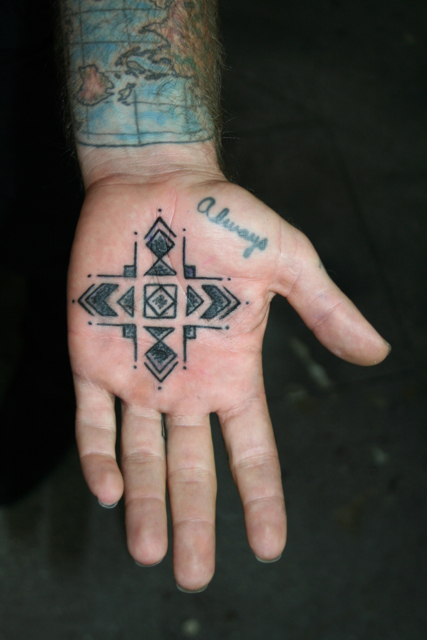 This one was fun.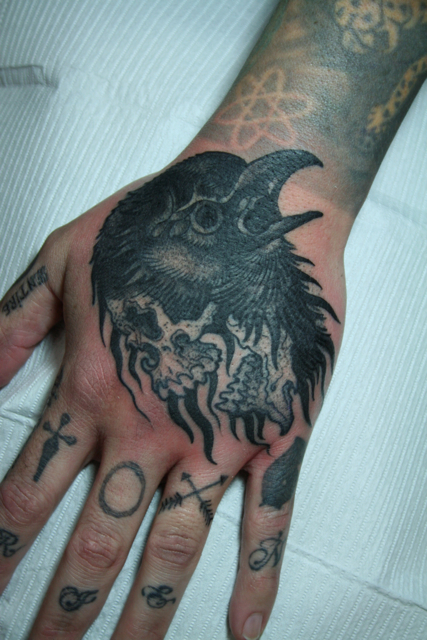 Her other hand, fun as well.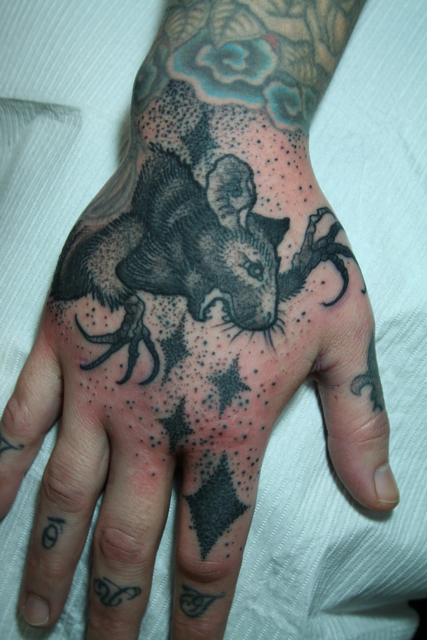 Kristi asked for some 'mystical stuff'.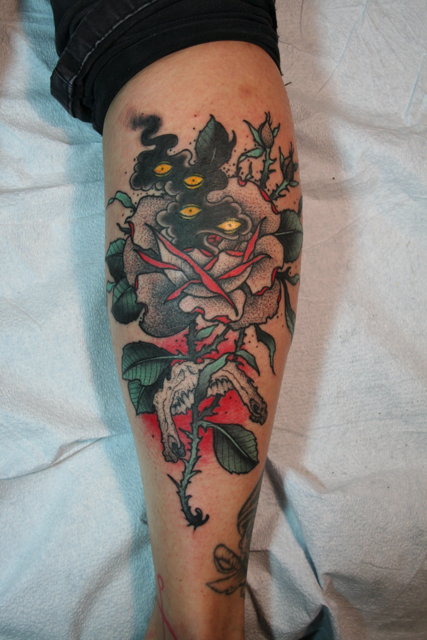 Stipple Lion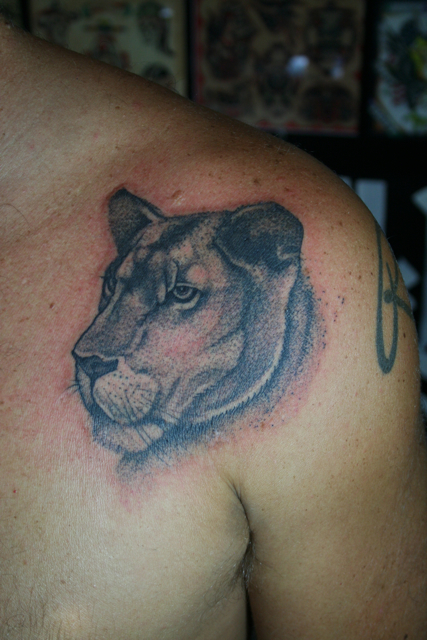 Mandala inspired by the great Thomas Hooper.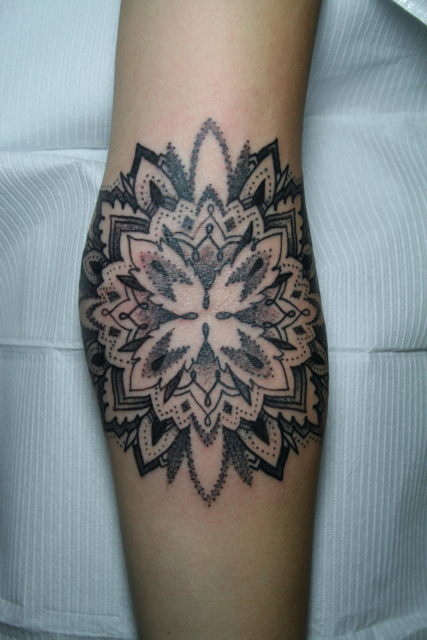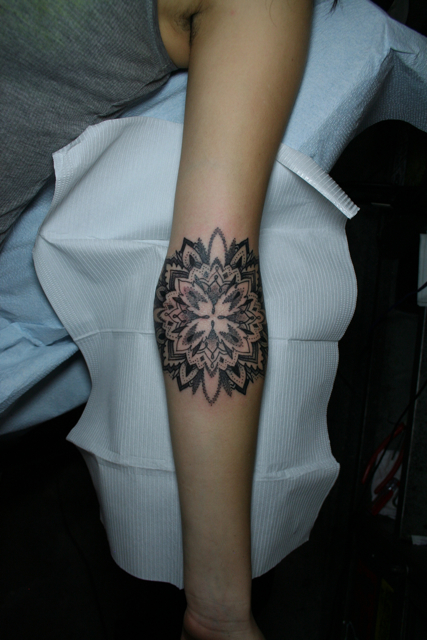 Stab your knee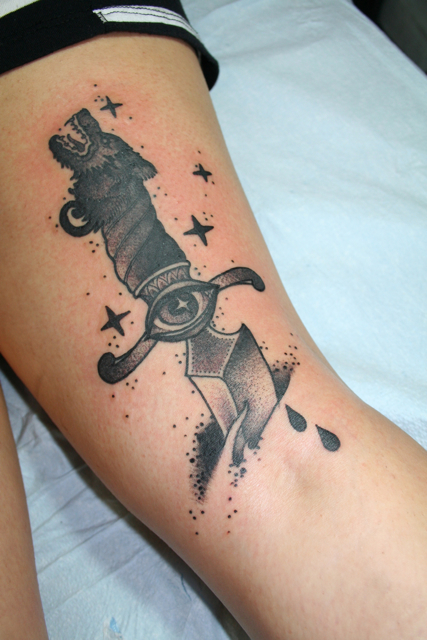 Little guy...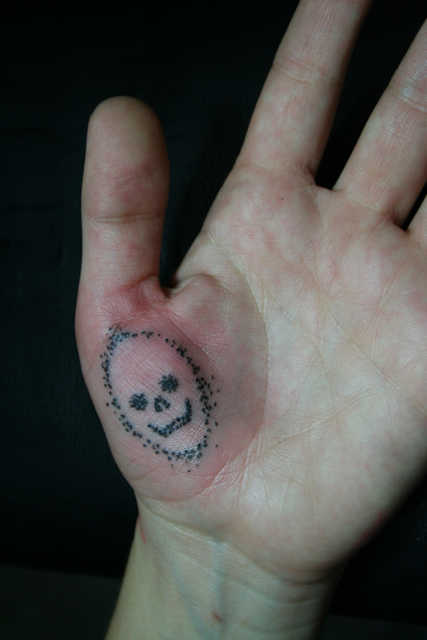 I asked Maren if I could shoot her face in this photo, she said 'no'. I shot her face anyway, the picture came out good so I'm using it. Sorry Maren.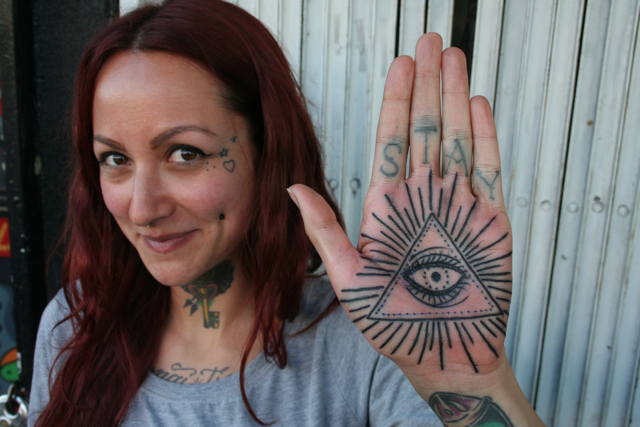 Rose
Hawkwind!!!!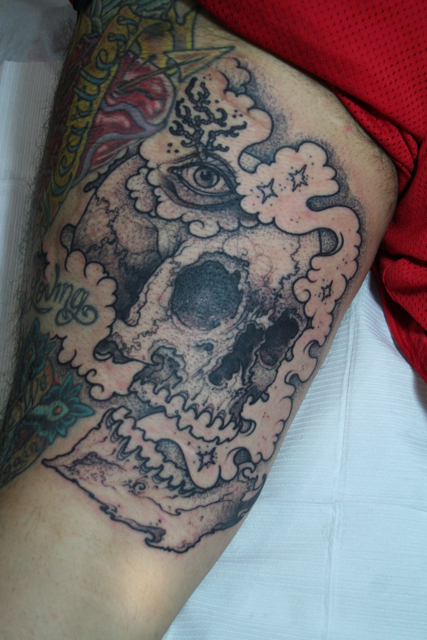 Vicious Muse
Tyoni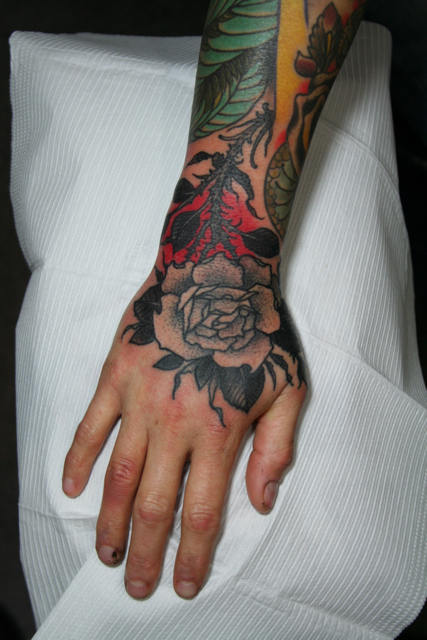 I'm in LA until March 9, 2013. Then off to the Paris Convention March 22-24. Email n.kostechko@gmail.com for appointments.
Ps. I have an instagram nathan_kostechko, follow me for travel updates, new tattoos, paintings, drawings, etc.
Enjoy the new year everyone.
. . . . .
Just got home from 4 1/2 months of traveling. I am back in Los Angeles, CA tattooing at Will Rise the rest of November and December.
Here's a bunch of tattoos I did while on the road.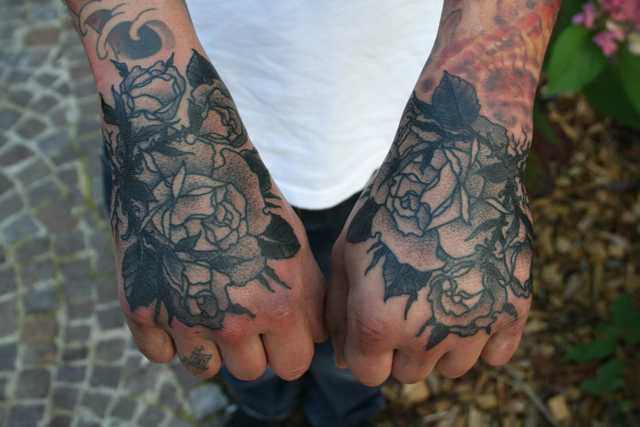 Aro's hands. A great dude from Italy.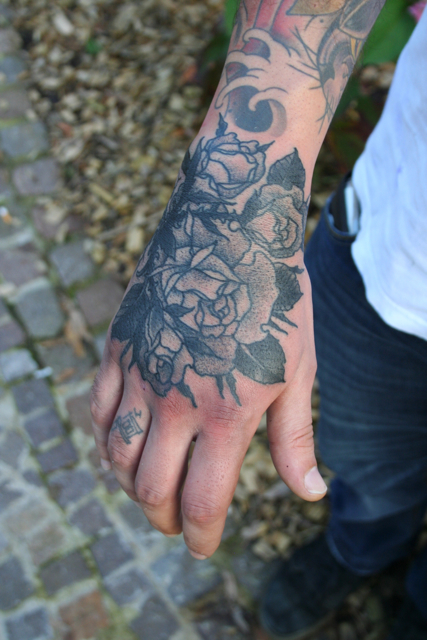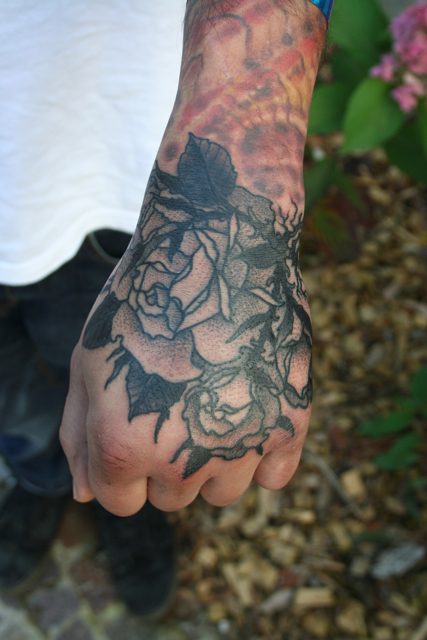 Wolf on Marc from Sweden.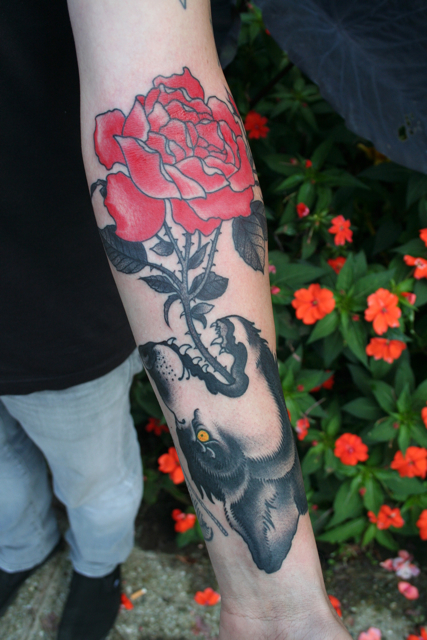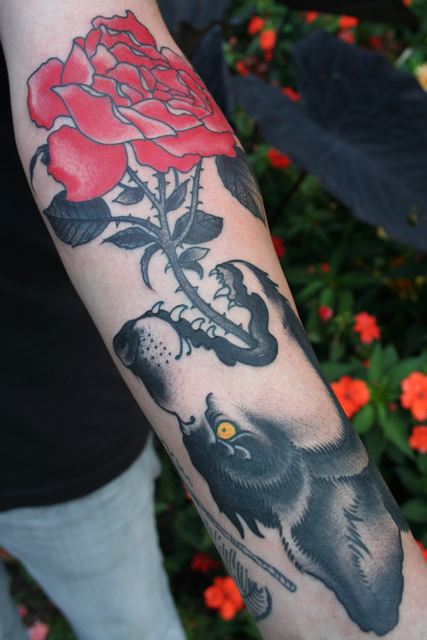 Manu's straight razor/eyeball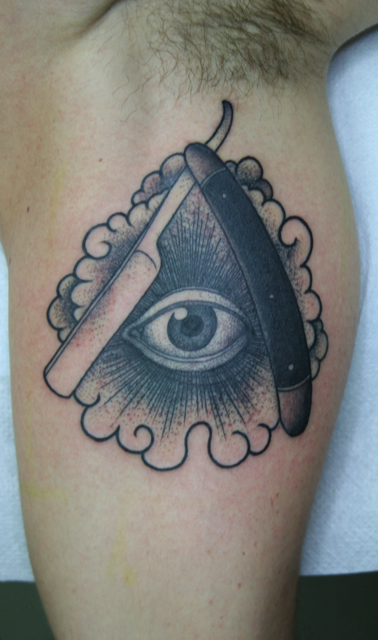 Thank's to Romain Pereja for letting me work at he's shop, Hand in Glove in Paris. Great crew and shop. He got one of the stipple skulls I love doing.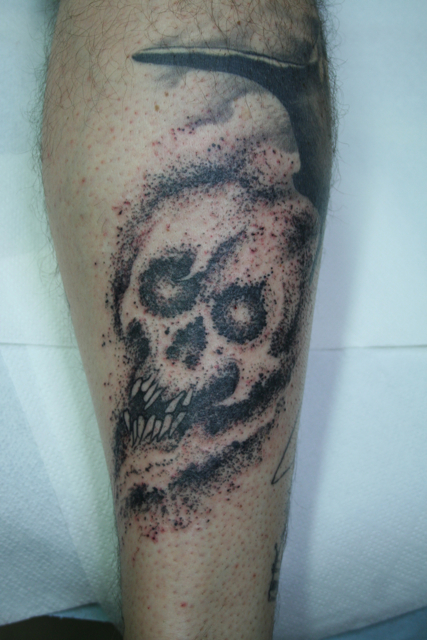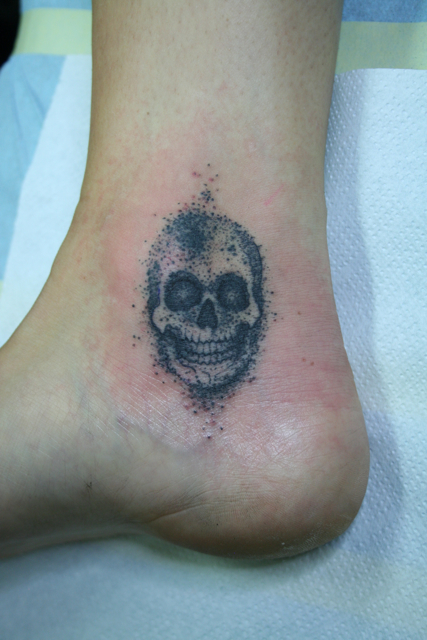 Juliette is pretty dang tough. Two days in a row on this chest piece. Thanks again Tin-Tin for having me at the shop!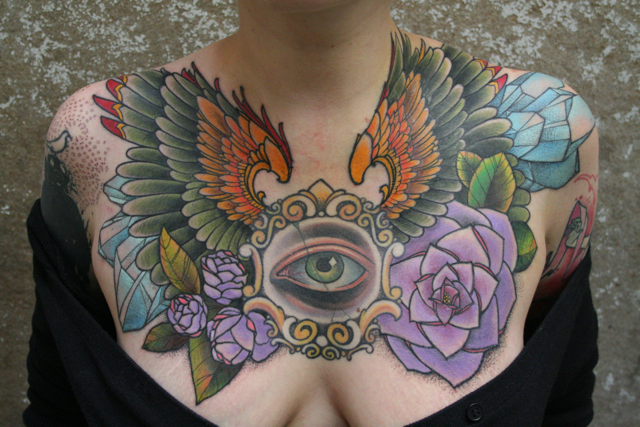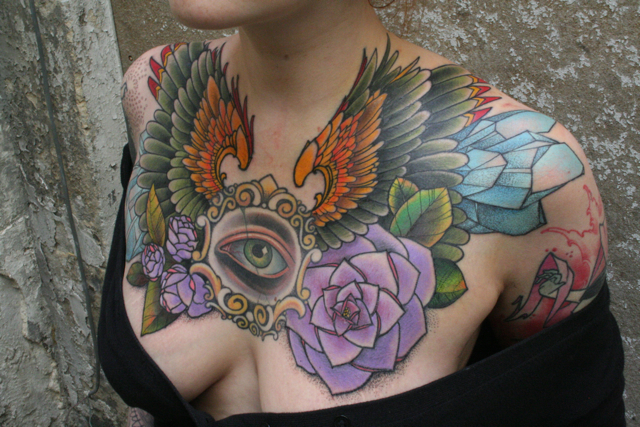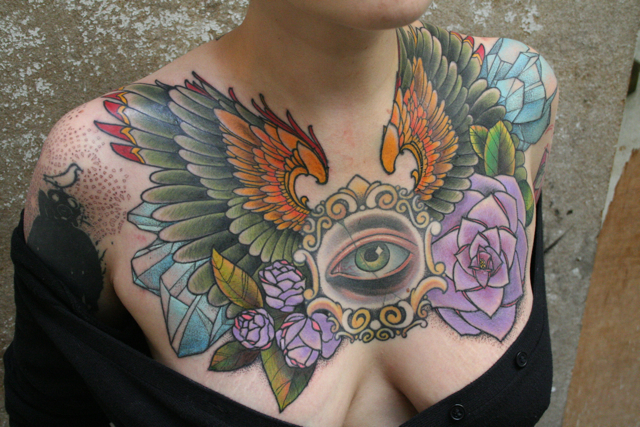 A week later we did her neck, I told you she is tough.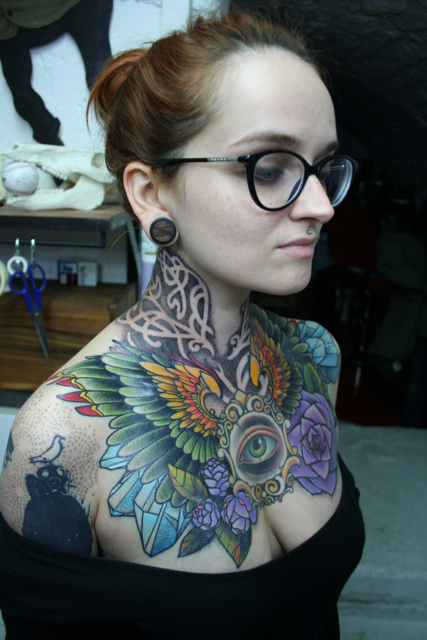 Jaw/rose done at the Nantes Convention.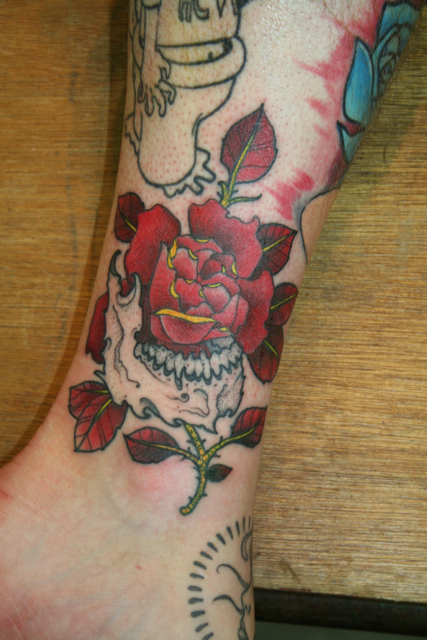 Rose for Julia.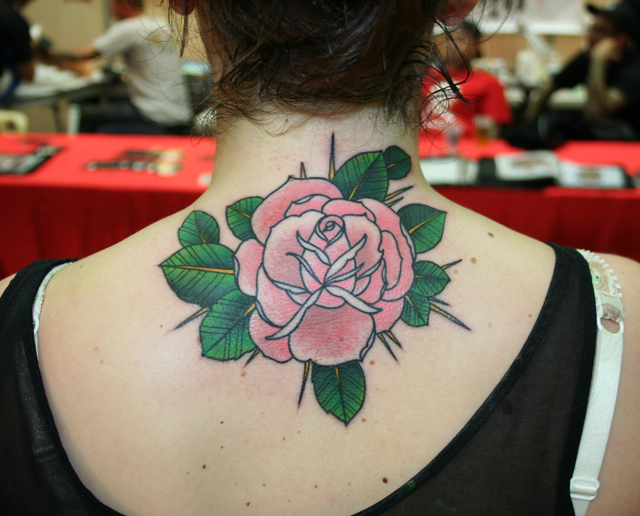 Tattooed this wolf at Terry Brown's Downtown Tattoo in New Orleans, LA.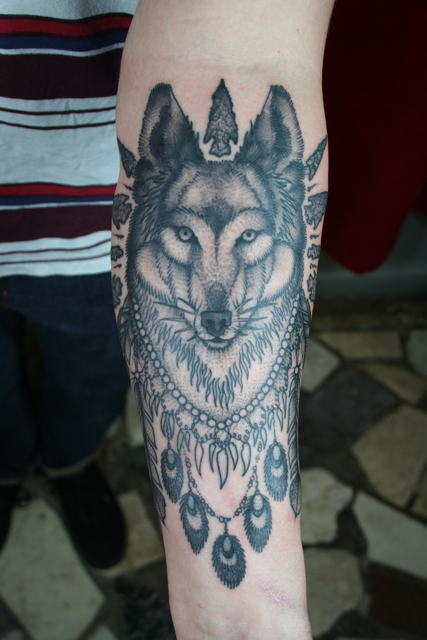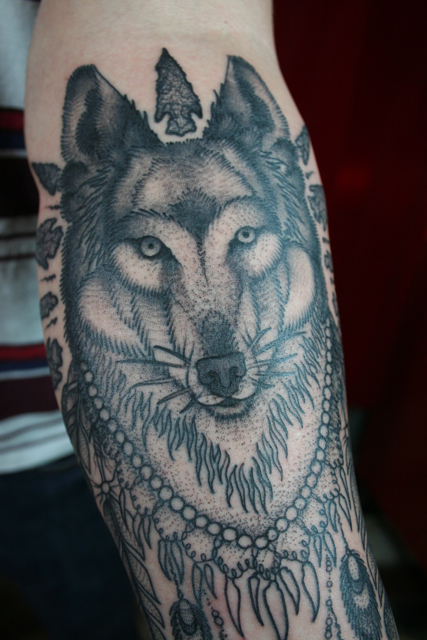 Thanks to everyone I met along the way. I am very thankful for all the support and to be tattooing.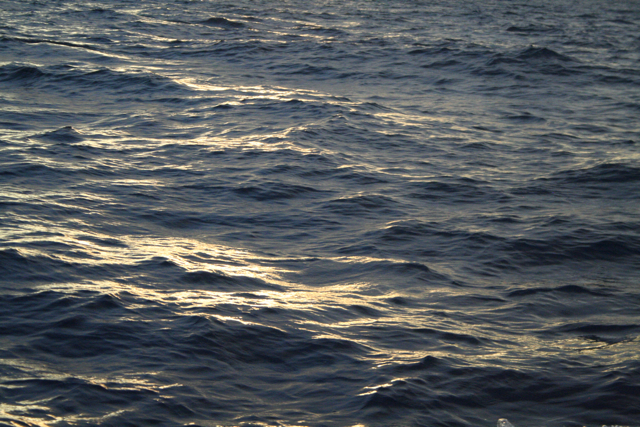 . . . . .
Here are photos of my works from the 'N/A' exhibition with Arielle Pytka in Canggu, Bali at Deus Ex Machina's Temple of Enthusiasm.
'Lord of Light'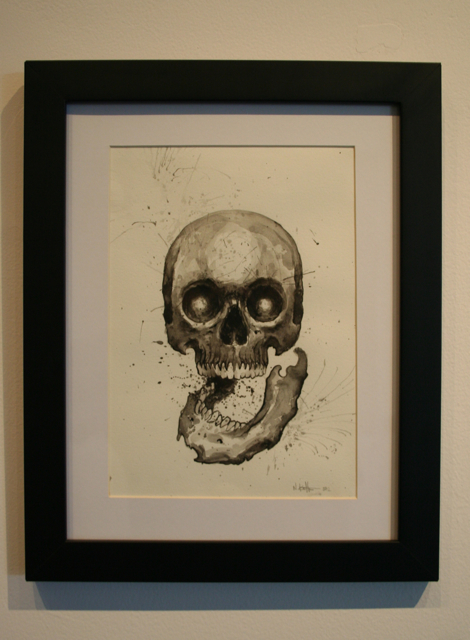 'Feel It All Around'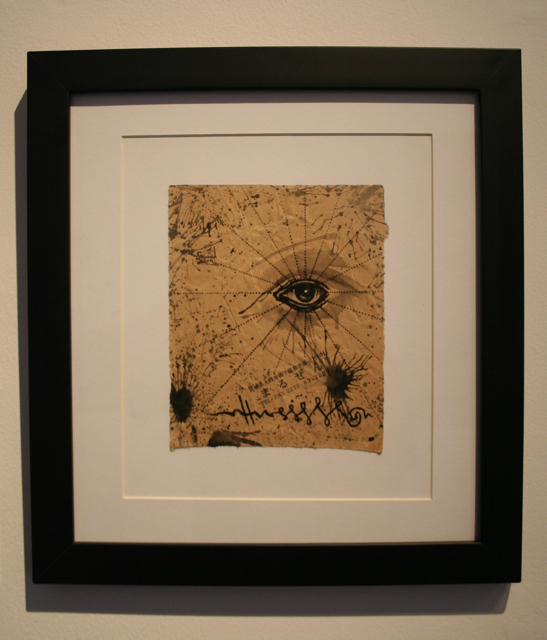 'Madness of an Architect'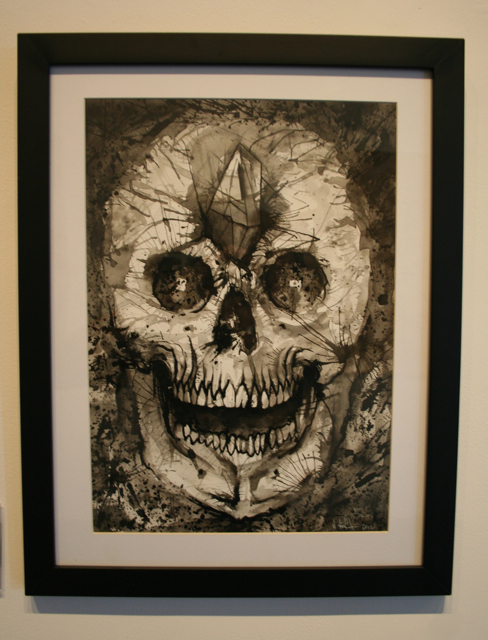 'Serpents'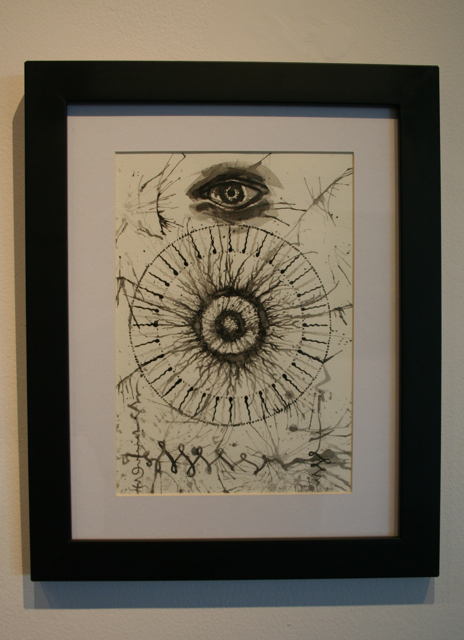 'Space is Deep'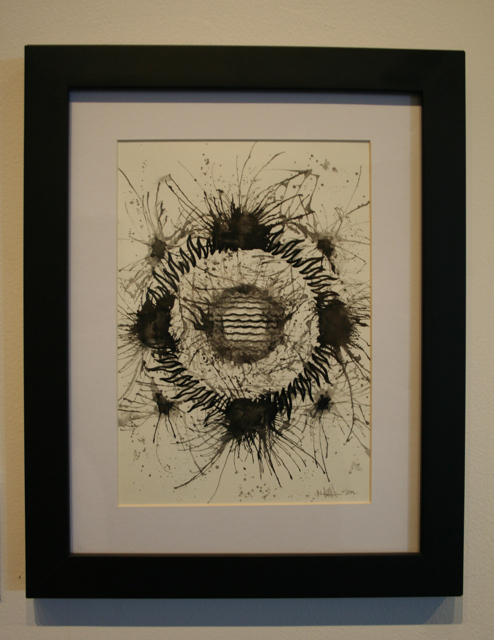 'Duyong'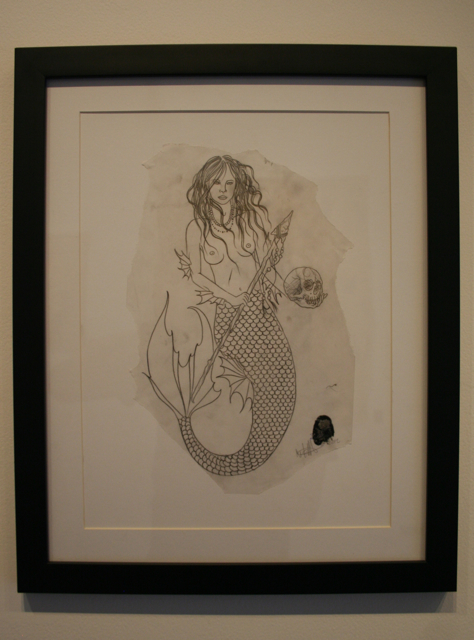 'Close Your Eyes, Roll Back Into Your Head'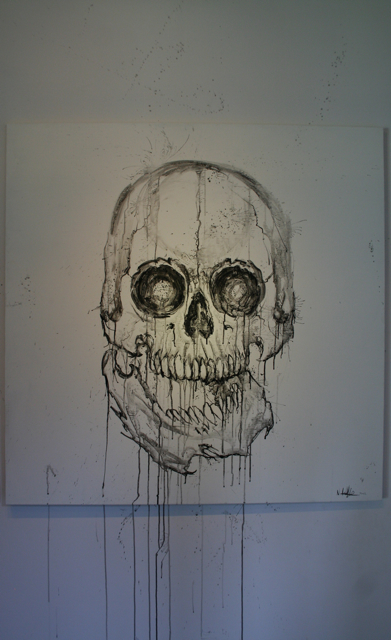 'Skull Storm'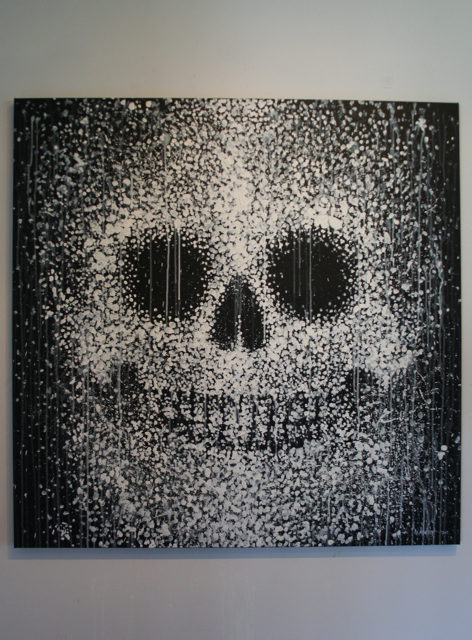 'Blind Path'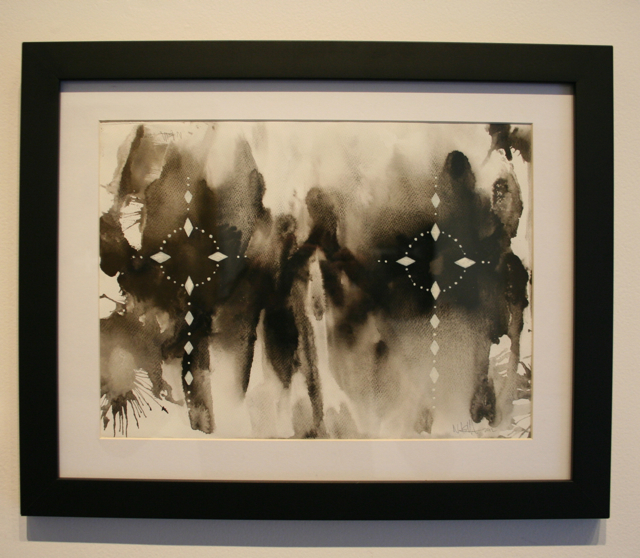 'Beyond The Fields We Know'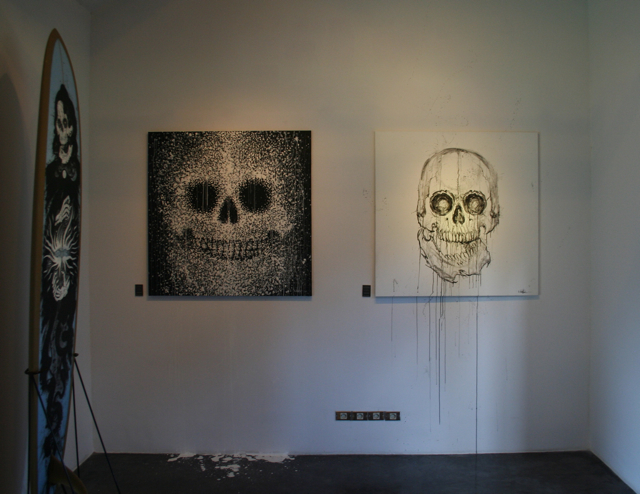 I had the pleasure to paint a custom shaped board by Rich Pavel. Rich is one the most amazing individuals on this planet, a true inspiration in life. Here's the board, 'The Grim Ripper'.

Next up is Arielle Pytka's work from the show.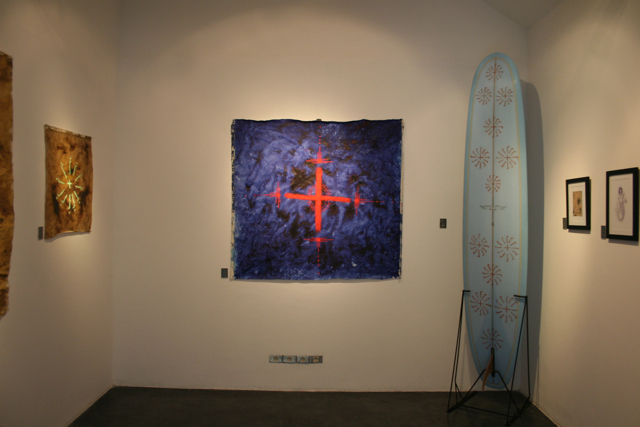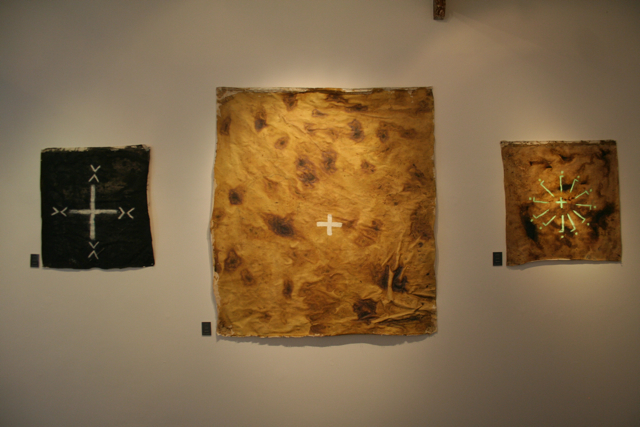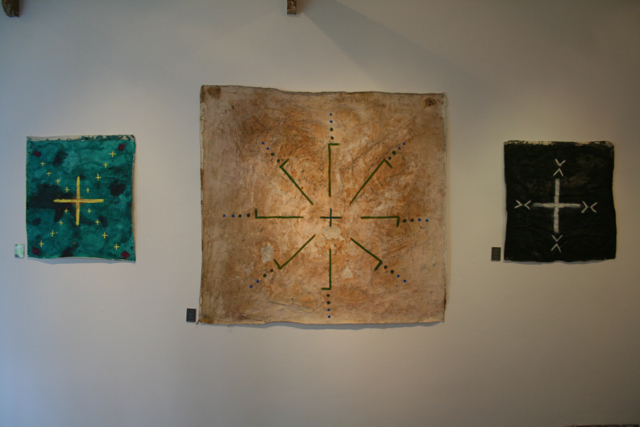 Thanks to everyone at Deus for all of their help and especially Dustin Humphrey for believing in our art.
. . . . .
I had a great trip to NY this August. Thanks to Thicker Than Water for hosting me. Here is what I tattooed...
A 'Hallucinating Skull' for Adam.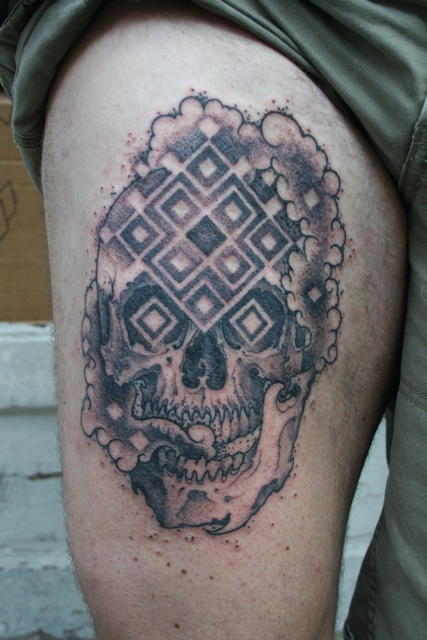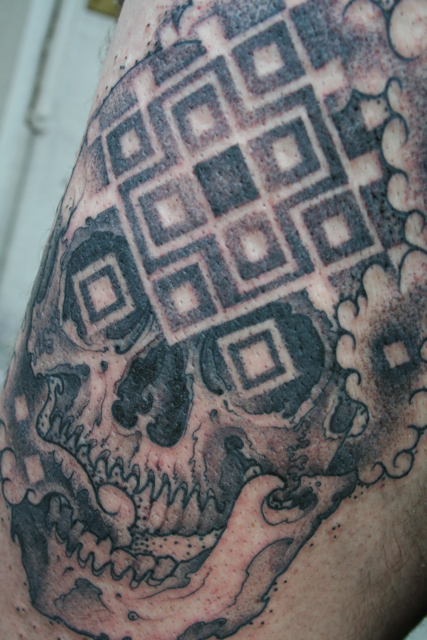 Jeff wanted something that looked 'metal' and not 'hippy'. Skull and fire is the answer.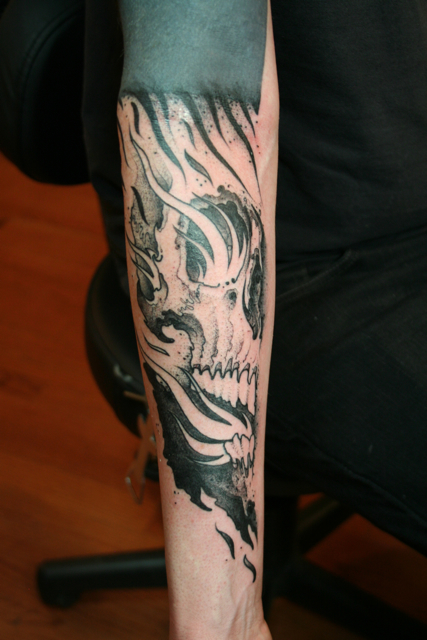 Rich got a 'Grim Ripper'!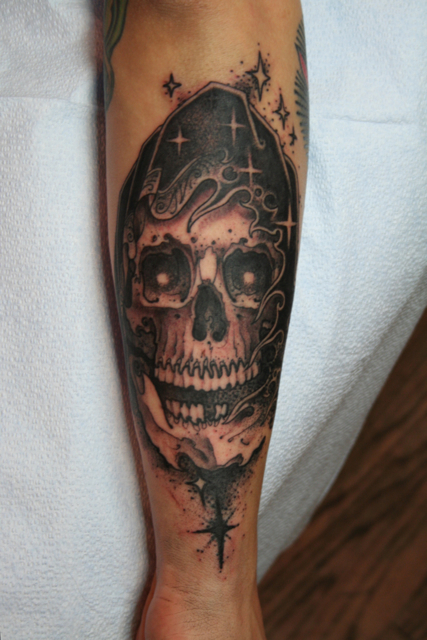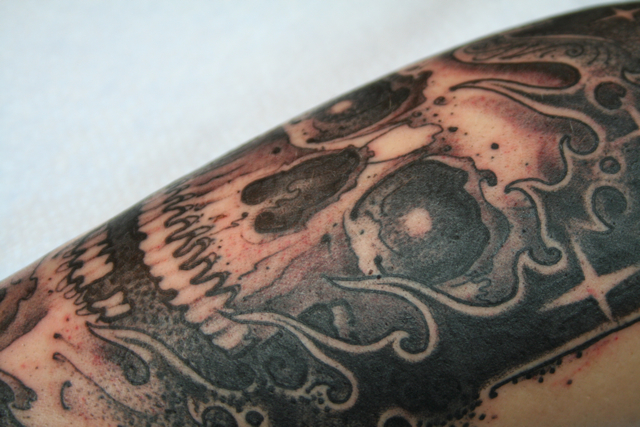 Skull on a skull for Shawn.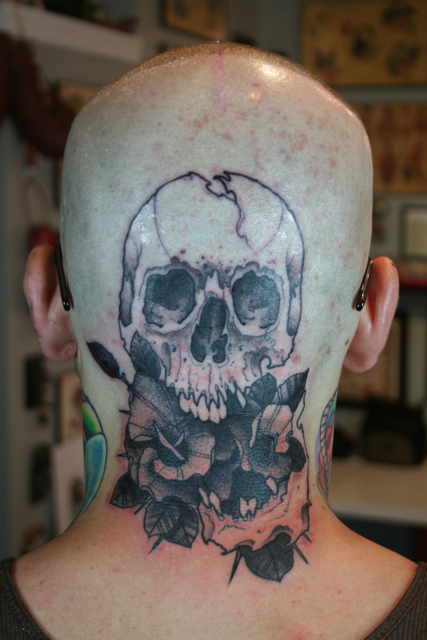 Pleased to add this 'Rose Mandala Skull' to Melissa's amazing collection of tattoo's.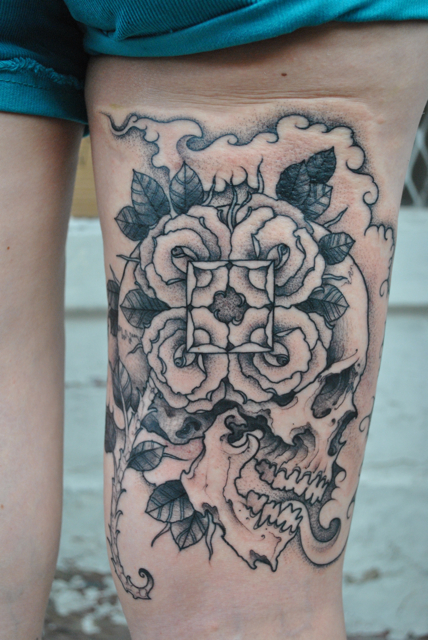 Unfortunately my camera died while photographing these roses on Max, so you only get to see one for now.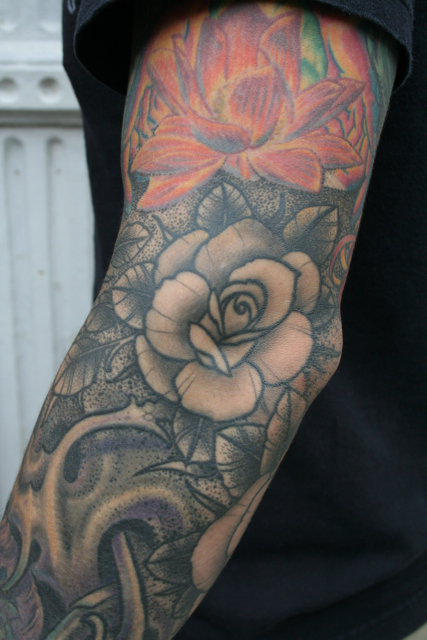 Next up for me is...
The Nantes Convention in France Oct. 5-7
Tin Tin Tatouages in Paris, France Oct. 8-15
Evian Tattoo Convention in France Oct. 19-21
Some space available at all these locations. Please email me at n_kostechko@yahoo.com to book appointments.
Thanks for the continued support! Hope everyone enjoys the rest of summer.
. . . . .
N/A Exhibition in Canggu, Bali, Indonesia July 29, 2012 at The Deus Temple of Enthusiasm. Featuring works from myself and Arielle Pytka. If you happen to be in Bali come by! Great evening ahead, Deus Temple never disappoints.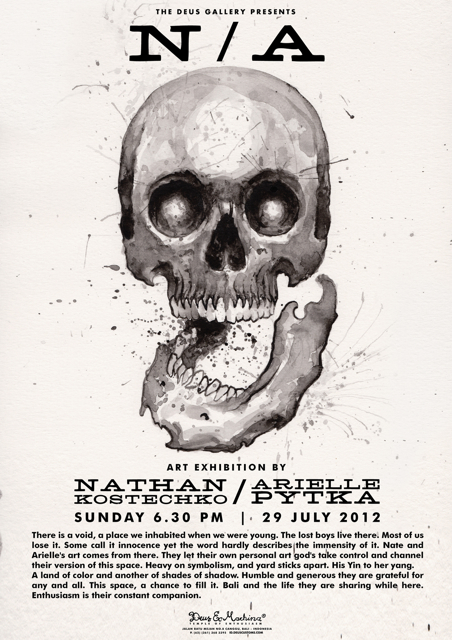 Honored to have an article in the August 2012 issue of Inked Magazine.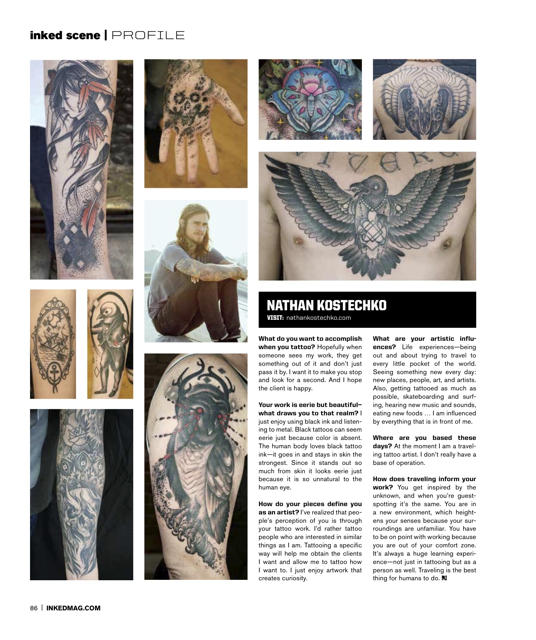 . . . . .
I've been tattooing for 9 years now. I am thankful for everyone and everything I've gained in my life from tattooing, I love it.
Here are some photos from June 2012.
Half sleeve of Doom for Claire.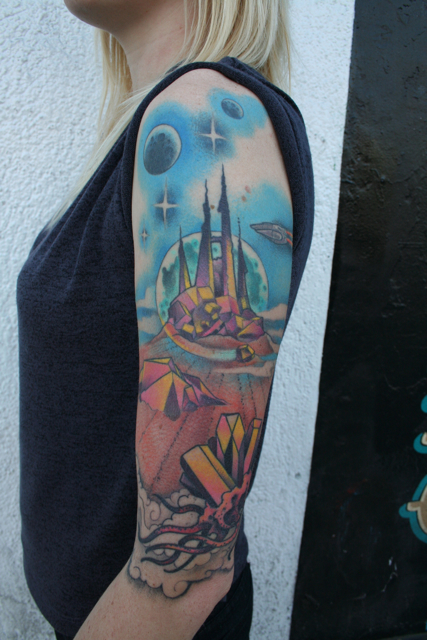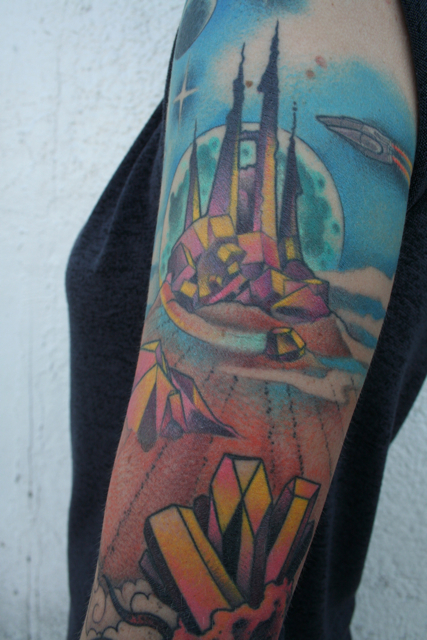 Cameron got a wolf head.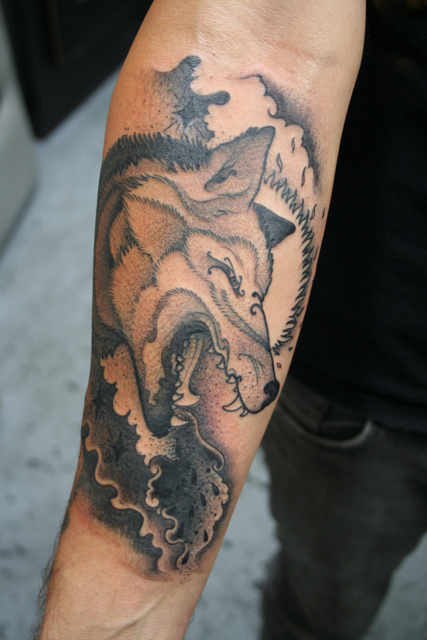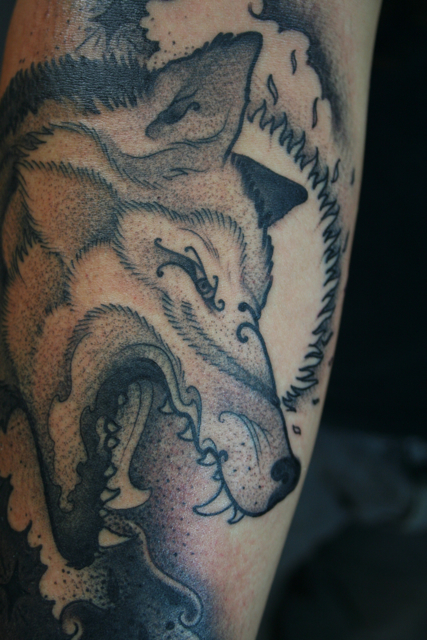 He got a rose as well.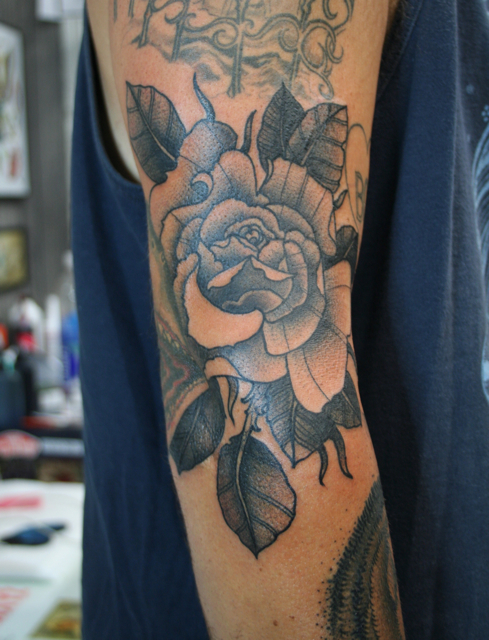 Collin's Beer happy skull tattoo all healed up.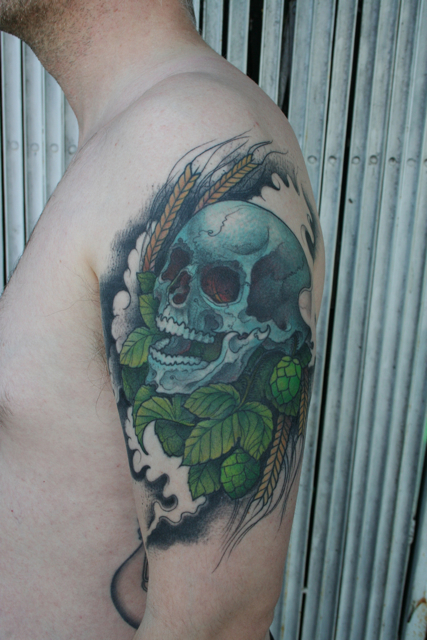 A 'J' for his little girl.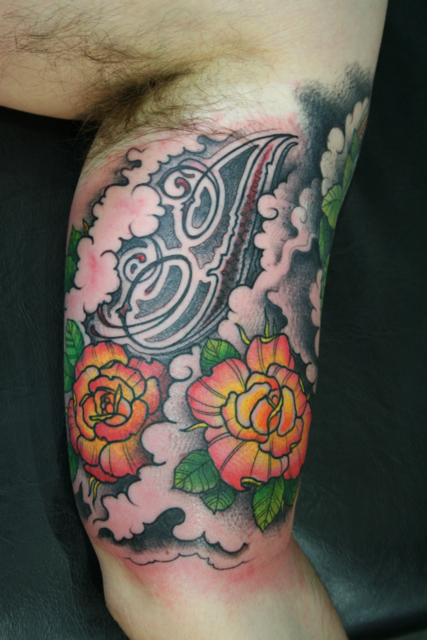 Jon Mesa asked for something evil, why not a burning ram skull buddy?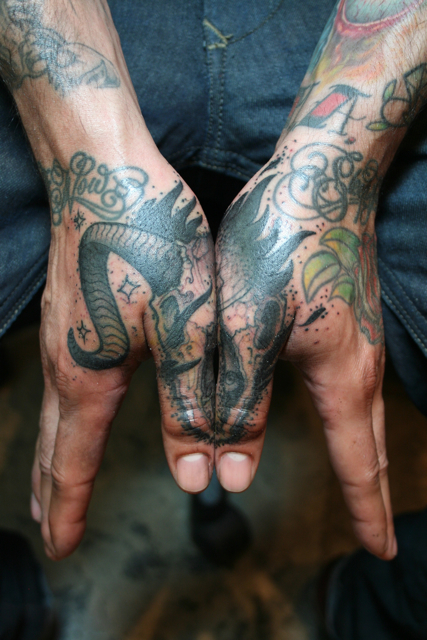 Tisha had to get in one more tattoo before I took off for a few months. Thanks Tisha and Derek, you guys truly rule!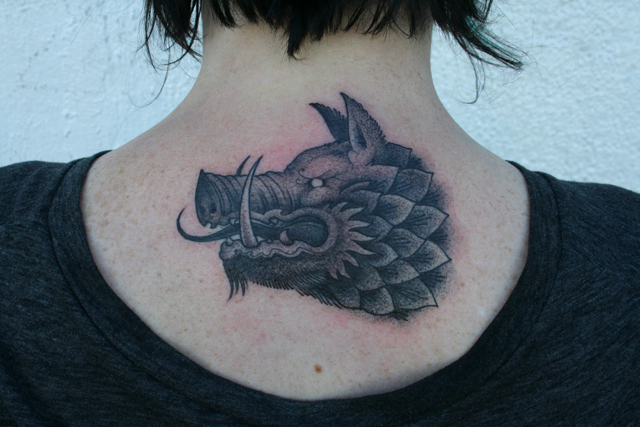 Continuing the journey on Vasilios...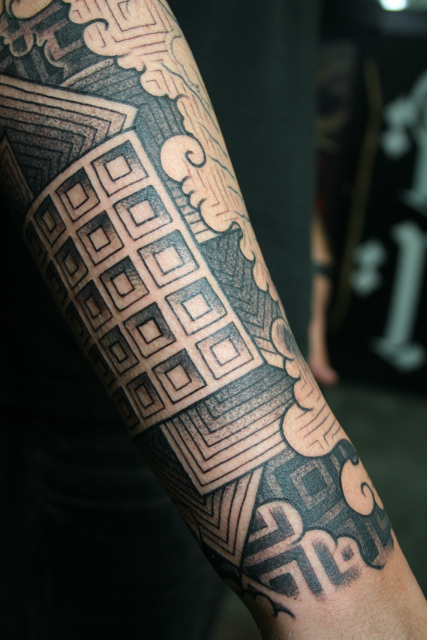 Last tattoo before I take off on vacation for a bit on Matt.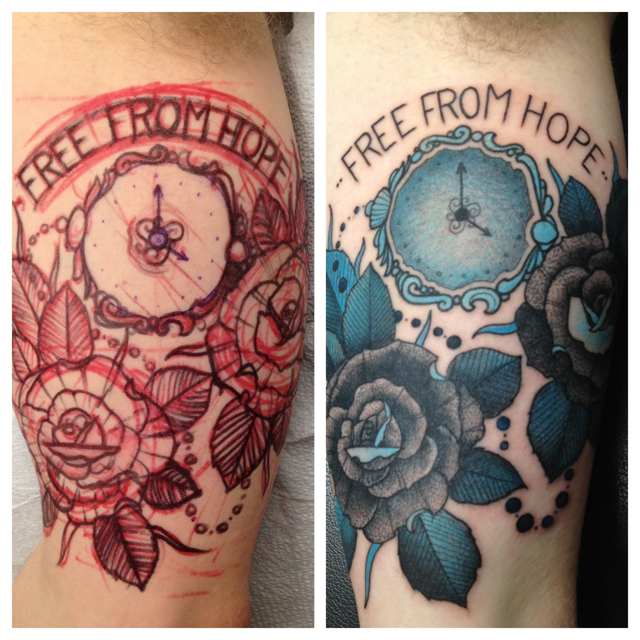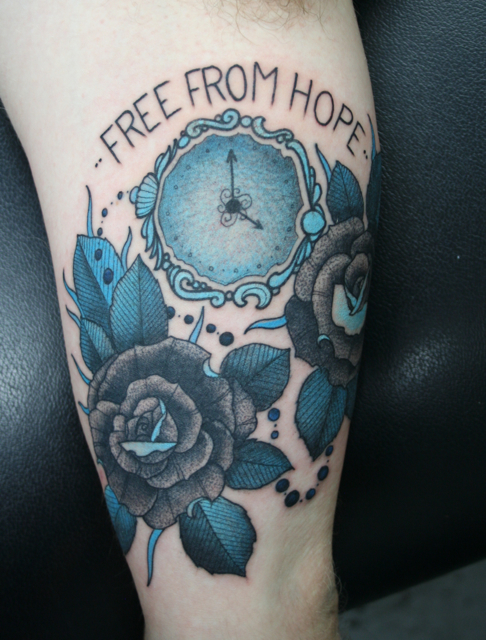 Next chance to get tattooed by me will be August 7-13, 2012 at Thicker Than Water Tattoo in NYC(limited space left). After that I will be in Europe Aug-Oct traveling and back in the USA November 2012. To book a tattoo appointment email n.kostechko@gmail.com and I'll do my best to get back to you whenever I can find some WIFI along the way.
Thanks everyone and have an epic summer!!!
. . . . .
Laurent from Montreal was in Los Angeles to get this skull and moth hallucination.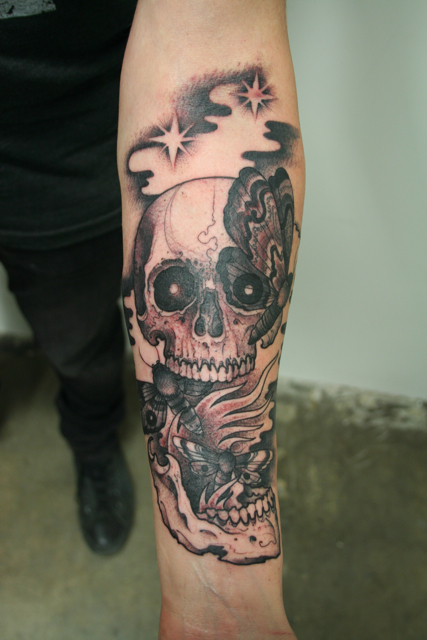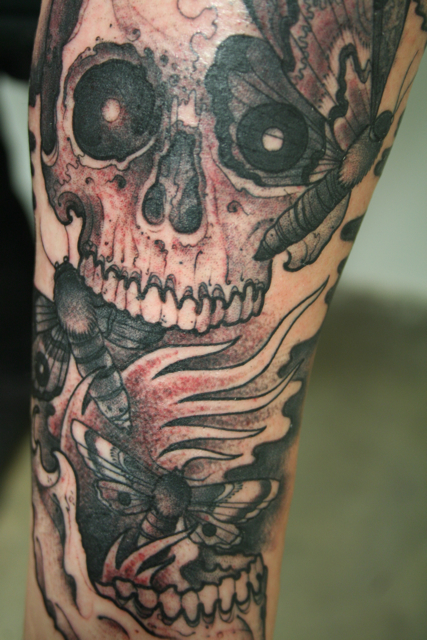 . . . . .
Skull, Hops, and Barley. Drink beer, it's ok!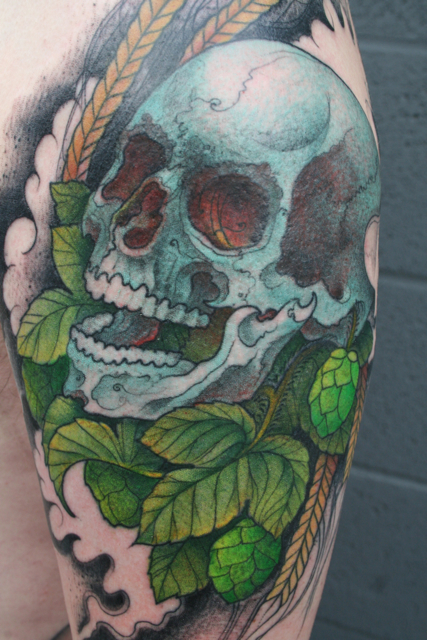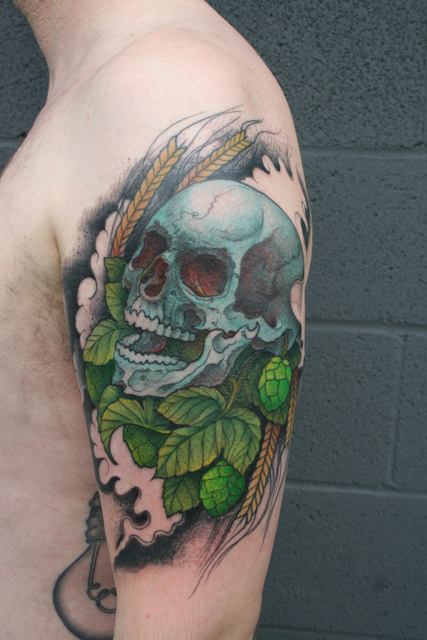 Thanks Collin for coming through these past few years and being a great client.
. . . . .
Some recent work from the Hell City Convention.
Dillon was nice enough to let me do whatever I wanted with his palm.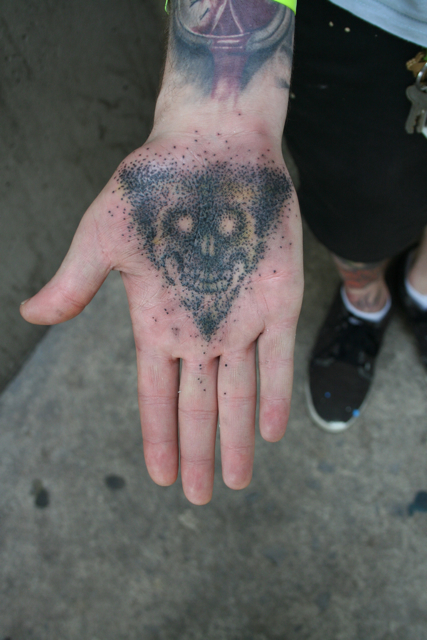 Got to tattoo a good friend and fellow tattooer Eva Huber.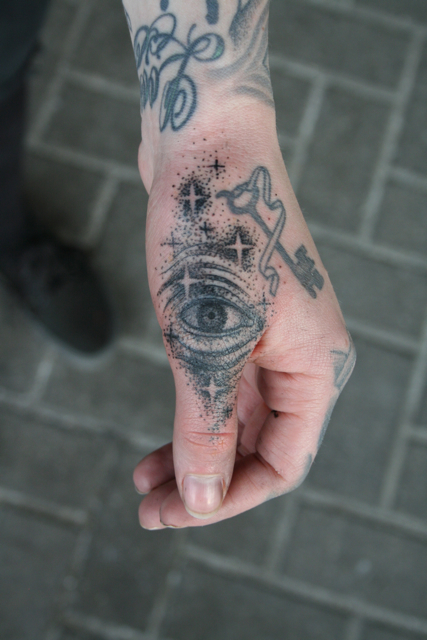 A skull for Jim.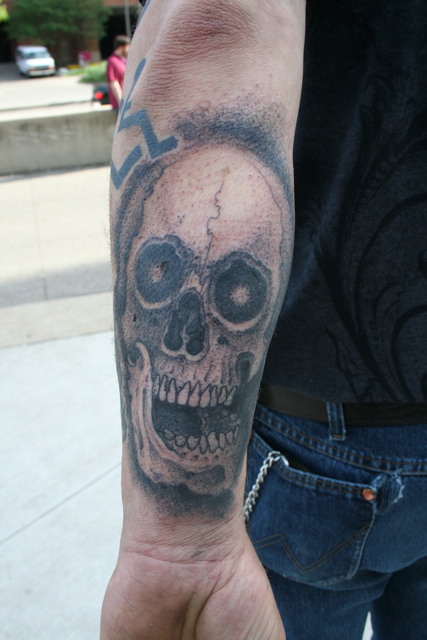 Matt loves satan.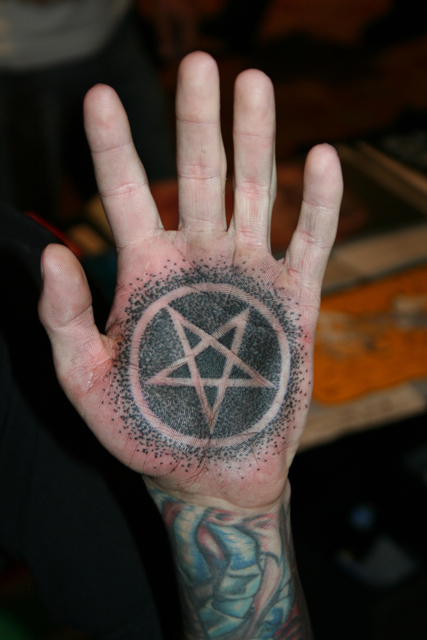 A torch, sorry about the yellow sharpie, it's hard to wipe off hands.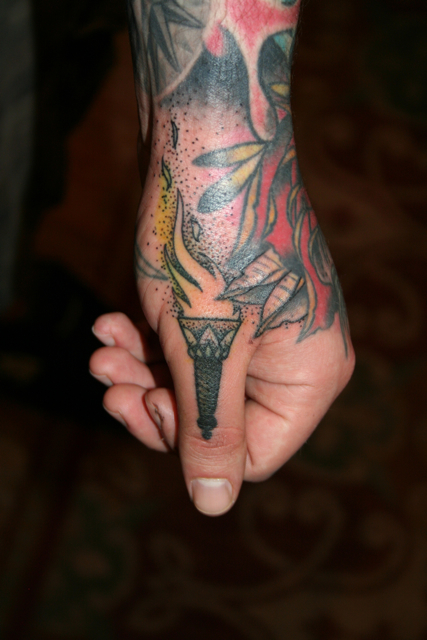 . . . . .
Added this hallucinating skull to Dan's half sleeve.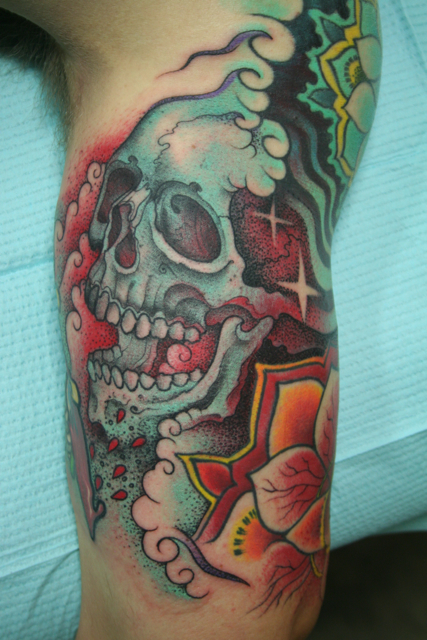 Which is looking like this...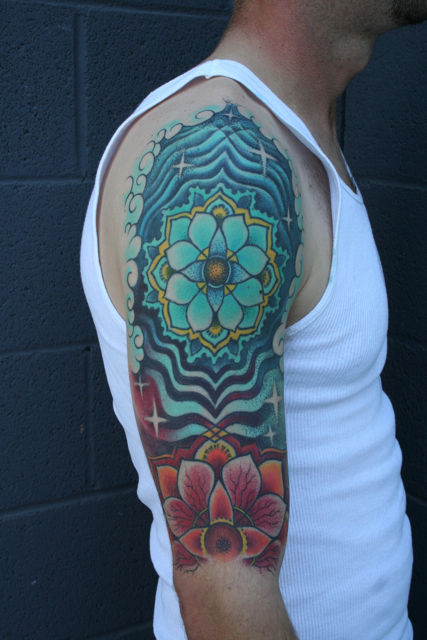 . . . . .
Skull. Crystals. Smoke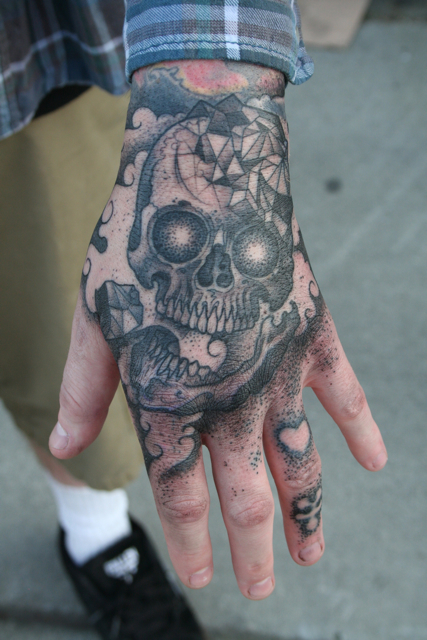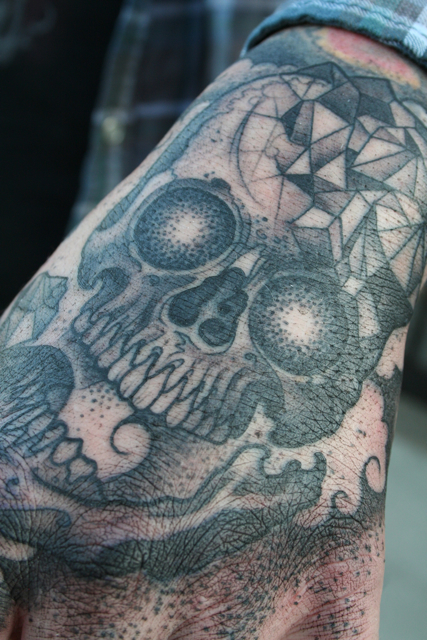 Finally got a photo of Vasileios's back all healed up. It's been settling in the skin for about a year now...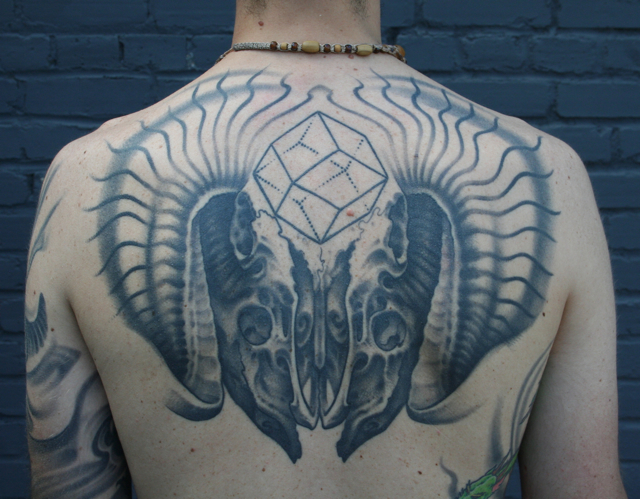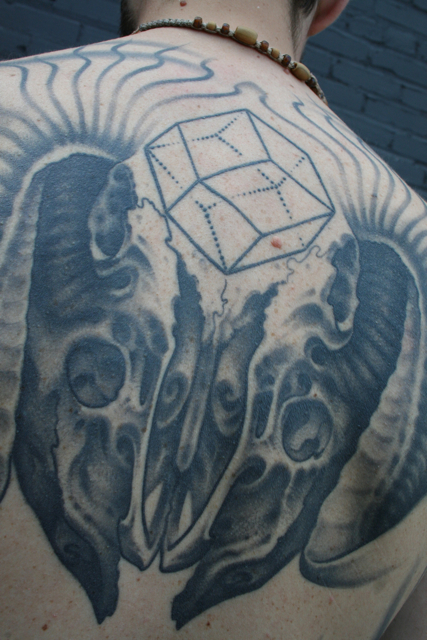 Teresa's neck now has an anchor on it!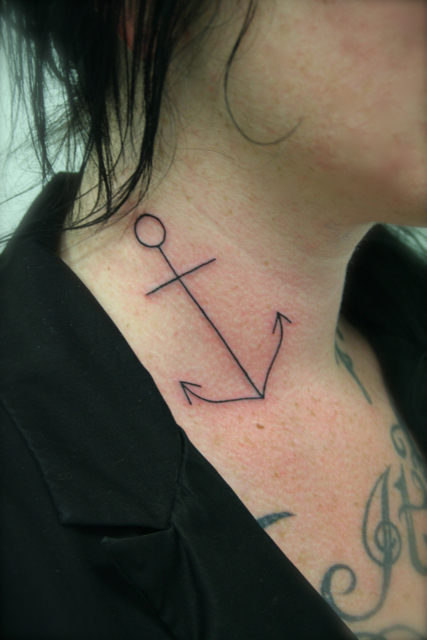 . . . . .
I'd like to share a few tattoos from my last trip to NY. Here we go...
Dan decided to put Satan laughing on his hand forever.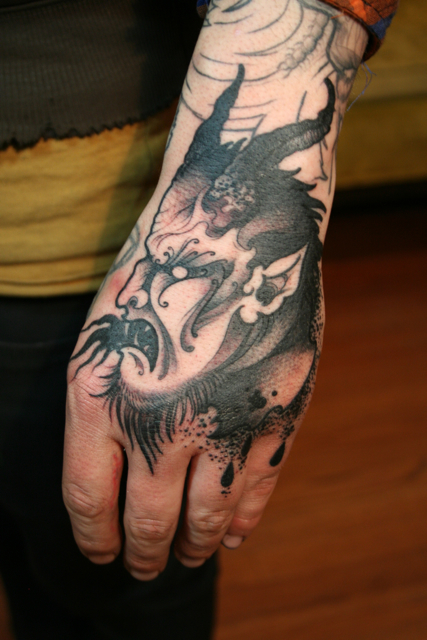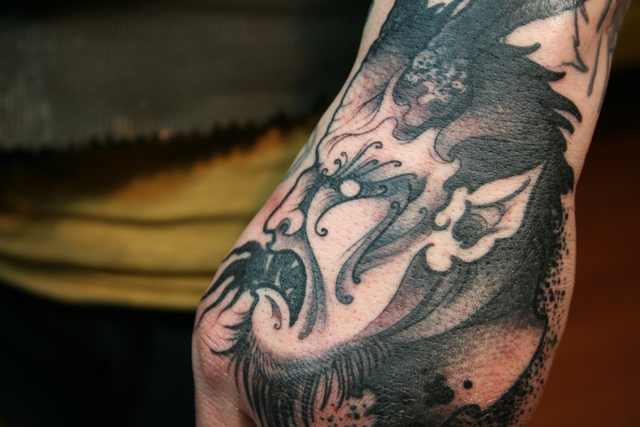 Curt's Bloodhound (in progress).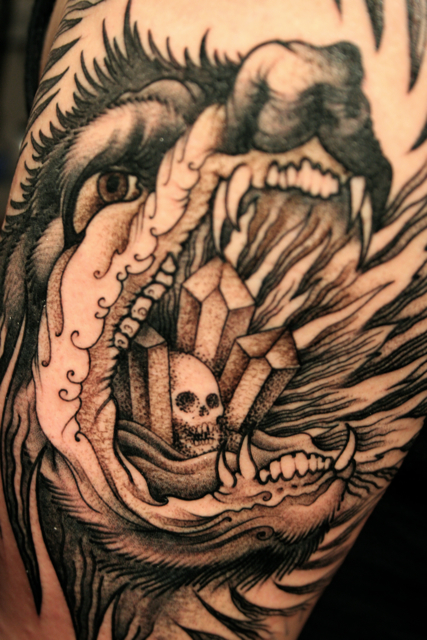 Spent Easter Sunday doing this on Peter. Unfortunately I didn't do the Sriracha Bottle.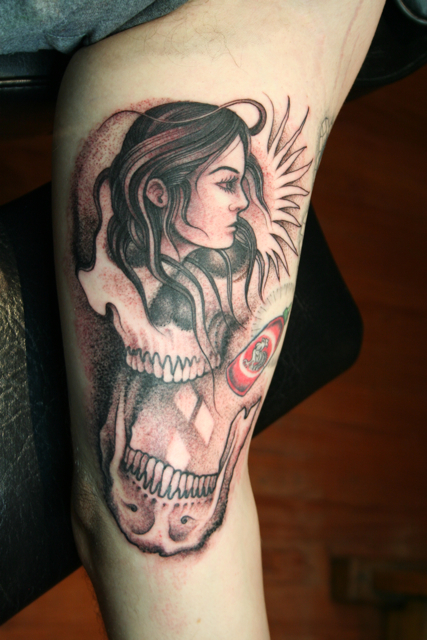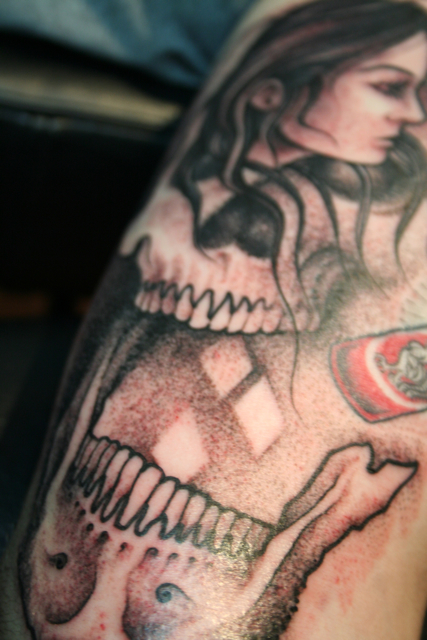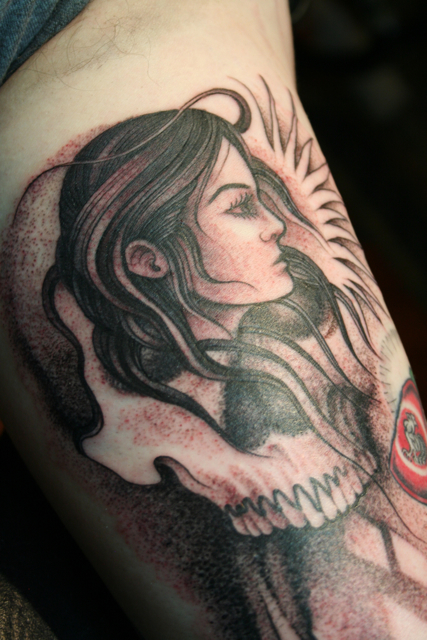 Thank you Thicker Than Water Tattoo for having me.
I will be at The Hell City Tattoo Fest May 4-6, 2012.
. . . . .
Almost finished up with Tisha's arm. Thank you Tisha and Derek for being such devoted clients.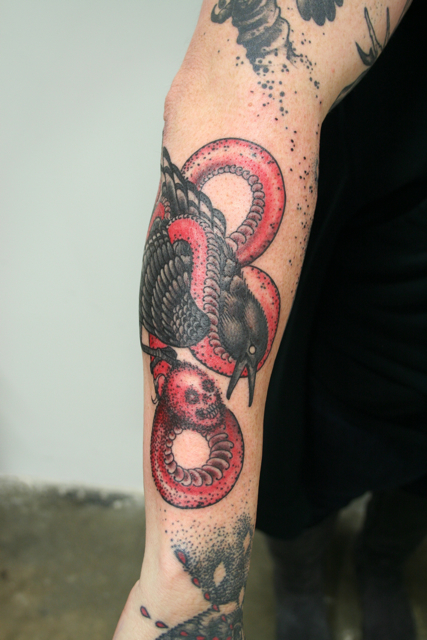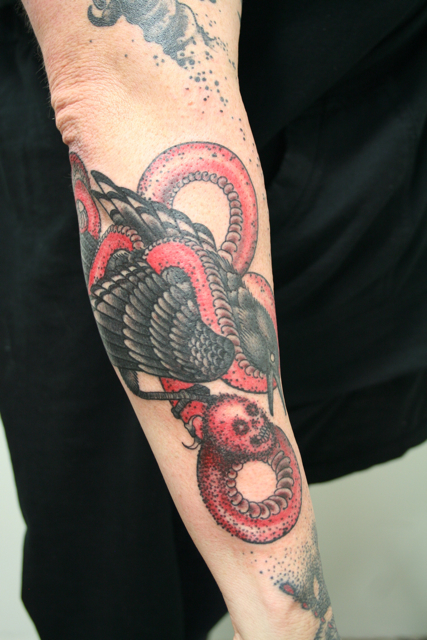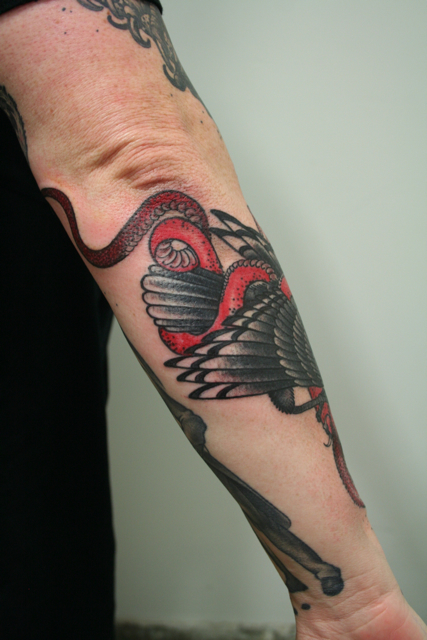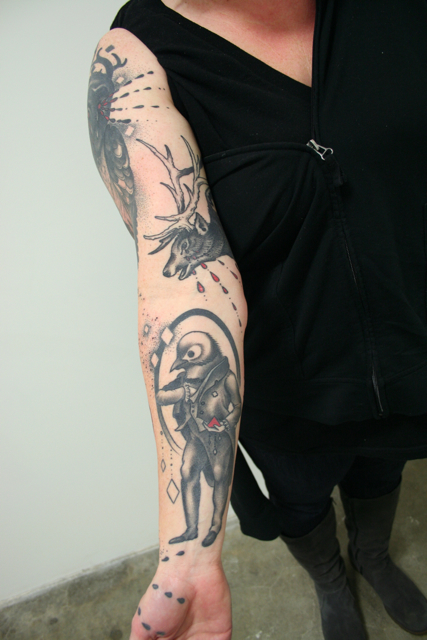 . . . . .
Billy's Alex Grey inspired sleeve is all finished up.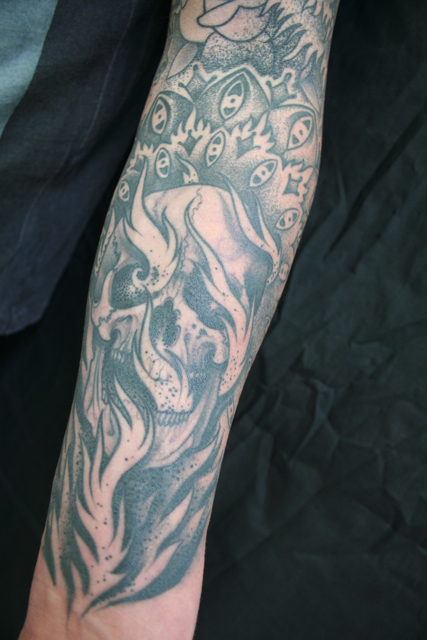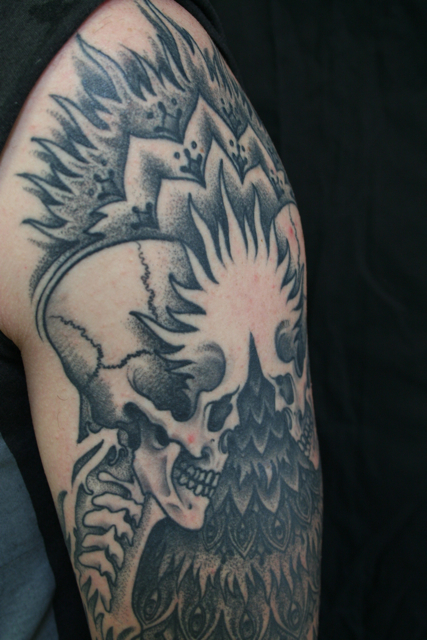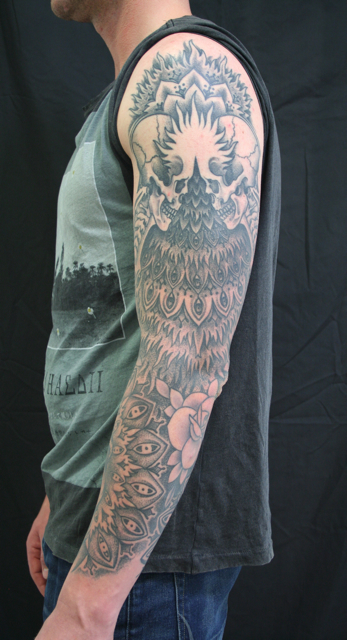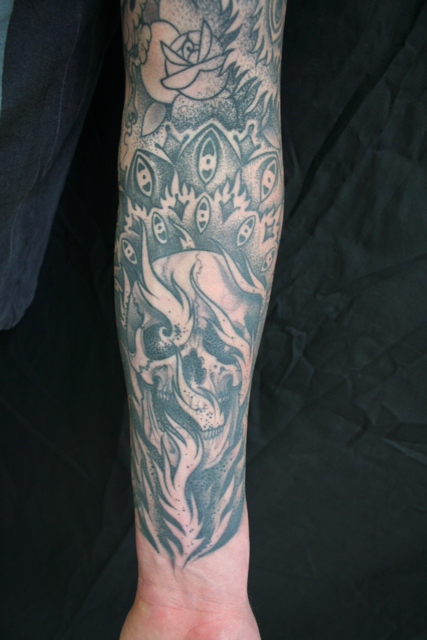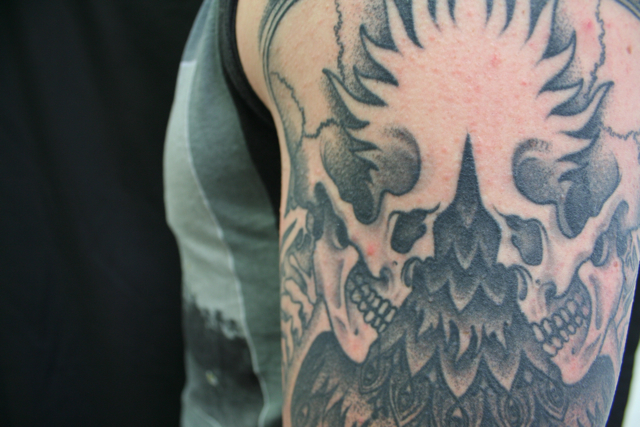 . . . . .
My trip to Graceland Tattoo went very well. Thank you Adam for having me, I'll be back again.
Here is some of the work I did from my trip...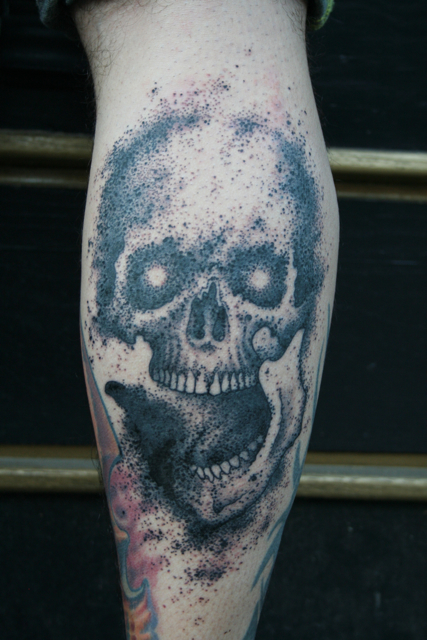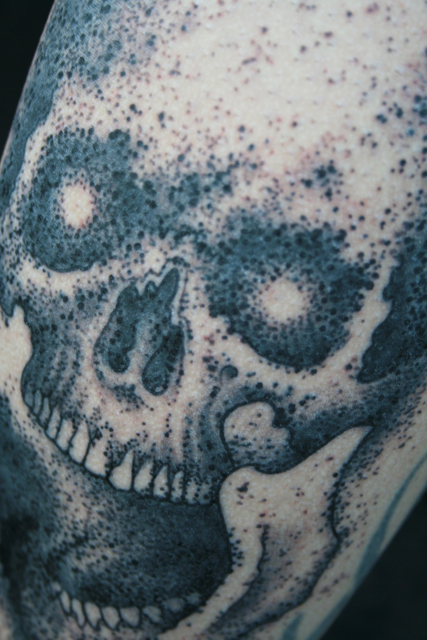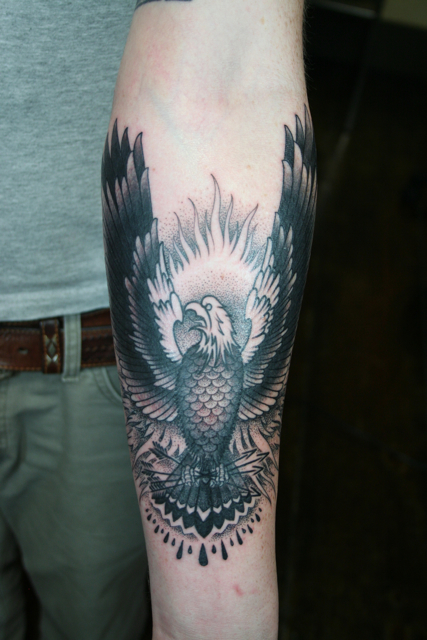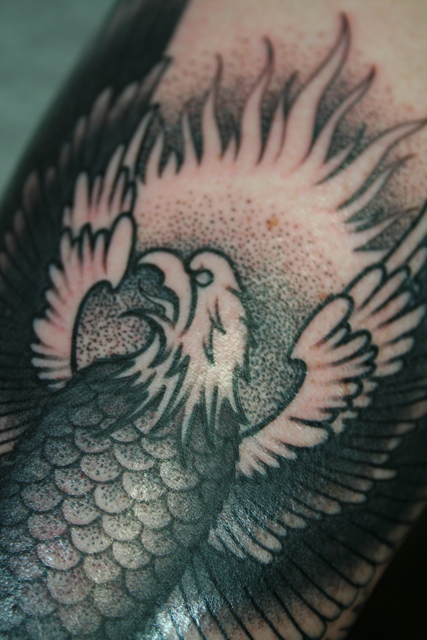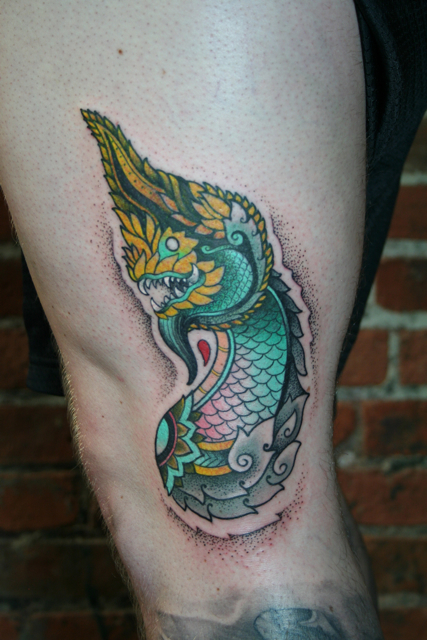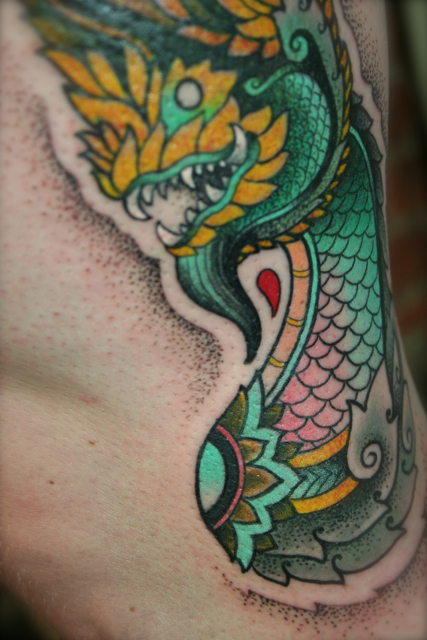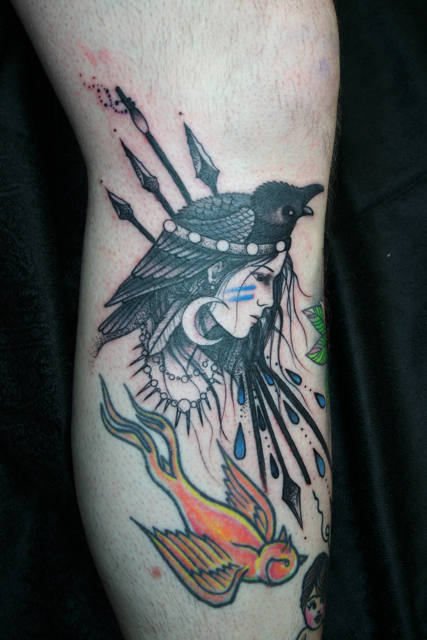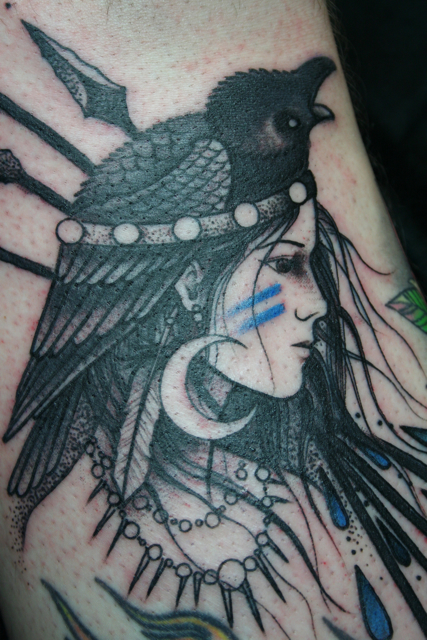 . . . . .
It's a little past the season, but never to late to get a tattoo reminding us of good times. This one is from a classic movie which everyone should know of. If you don't either you live under a rock or I am getting old all of a sudden.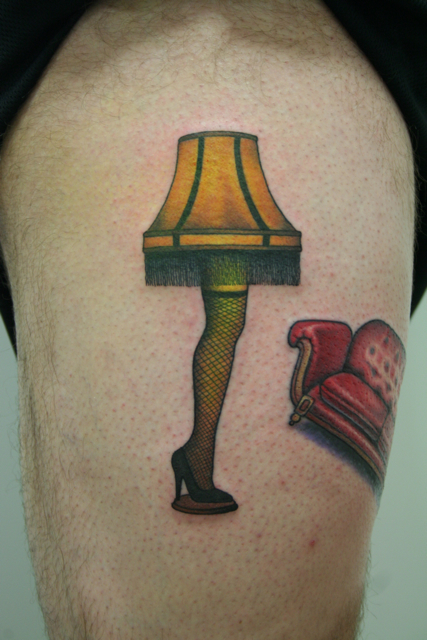 This one is inspired by The Time Machine, on Laura.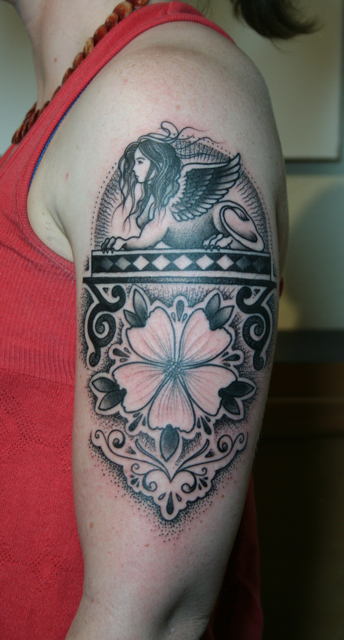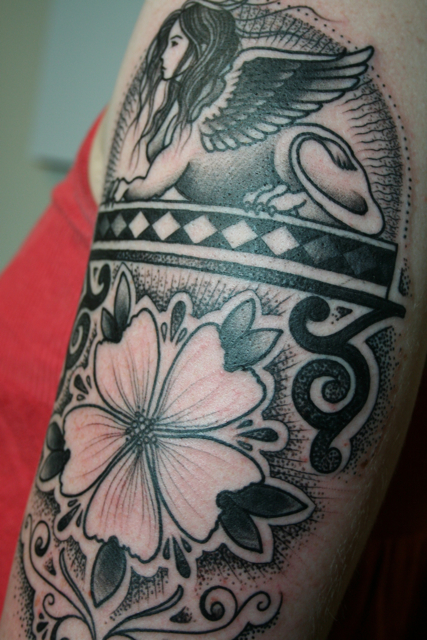 I'm off to New York! March 2-10 I'll be out east. Working(and totally booked) at Graceland Tattoo March 2-5 in Wappingers Falls, NY. The rest of the time I will be in the city getting tattooed or tattooing. See you soon NYC.
. . . . .
I am proud to announce I have my first run of prints available.
My prints are printed on 300gram Entrada paper. They were printed at Art Printer Fine Art & Printing in Culver City, CA. The originals were digitally scanned at the highest resolution possible, then printed using the highest quality ink and printers. Jeremy and Adam are more than helpful!
The larger of the three prints, "After Forever" is 9" x 12" with a half inch white border, price is set at $50 US including shipping and handling.
The two smaller prints, "Postive" and "Negative" are 5" x 5.5" with a half inch white border, price is set at $40 for the set including shipping and handling. You can only buy these as a set, not individually.
You can view the originals in my 'Fine Art' section of my website.
All of these prints are a limited edition run of 50, hand numbered and signed by myself.
Here is a sneek peek of the prints...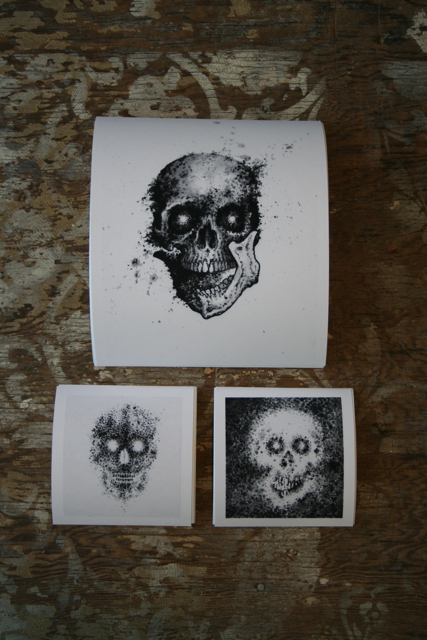 "After Forever" close ups...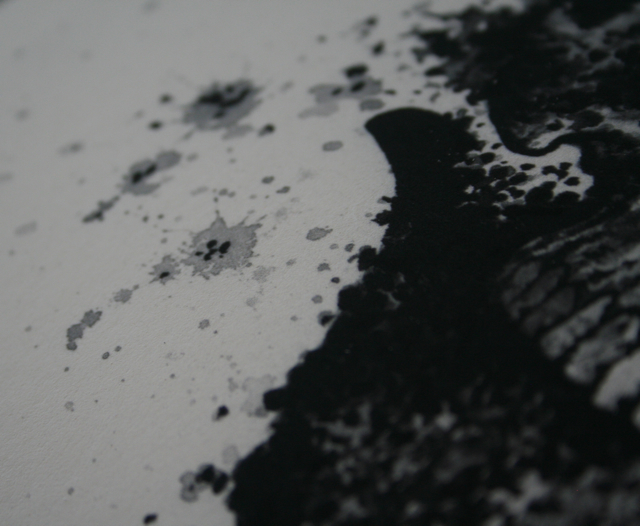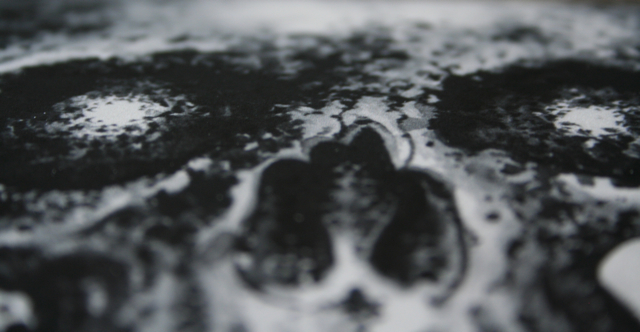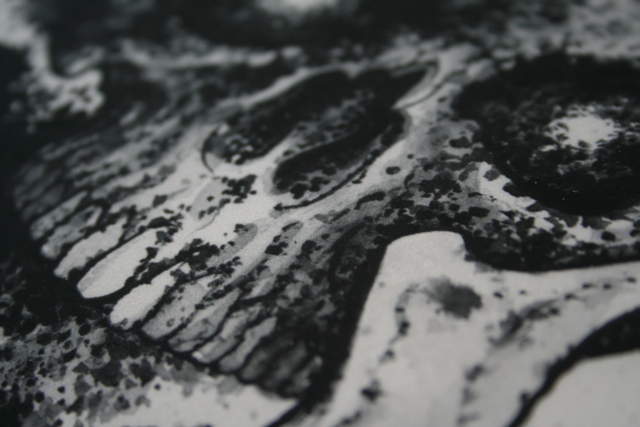 "Negative" close up...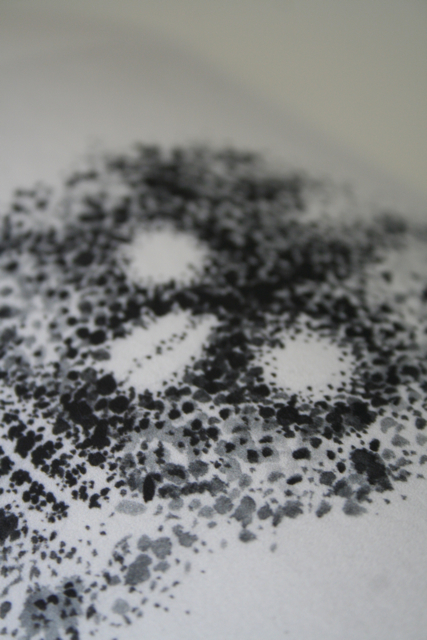 "Positive" close up...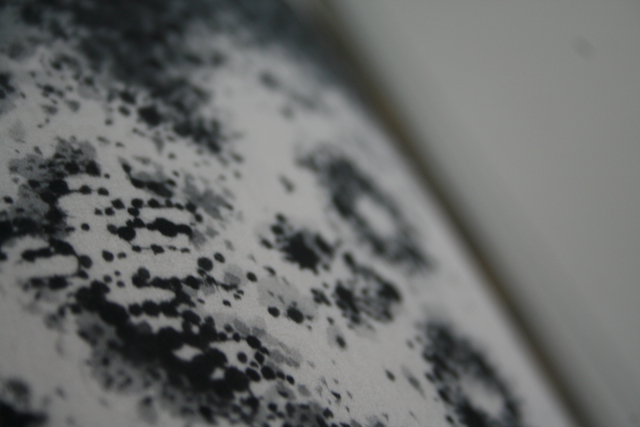 Purchase available through paypal to this adress: n.kostechko@gmail.com. Please be sure that the mailing address listed on your paypal is correct, if it is not please include the shipping address in the 'notes' section of the payment. Any and all questions email me at n_kostechko@yahoo.com. I will ship out orders as soon as payment goes through. Purchase available in person as well if you are in the Los Angeles area or at a convention if any are still available, cash only.
Tattoo Related news... I now have my own private studio to work out of in Los Angeles, CA by appointment only. When I am not out on adventures trying to cover every bit of this planet that I haven't seen I will be stationed tattooing in Los Angeles, CA for short periods of time. Making it easier for all clients to get tattooed from me at a permanent private location. Scheduling appointments for my new location now!
Upcoming Tattoo Conventions and guest spots I will be attending(list will be updated constantly)-
March 3-5 Graceland Tattoo Wappingers Falls, NY (fully booked)
May 4-6 2012 Hell City Tattoo Fest Columbus, Ohio (only working two days)
June 8-10 Ink n' Iron Tattoo Convention onboard the Queen Mary Long Beach, CA
October 5-7 Nantes Tattoo Convention Nantes, France
October 9-17 guest spot at Tin Tin Tatouages Paris, France
October 19-21 Evian Tattoo Show Evian Les Bains, France
Thanks to everyone for the ongoing support of my art and life, without you none of this would be possible and I am very grateful for that!
. . . . .
Here is some of my recent work while visiting Brooklyn, NY.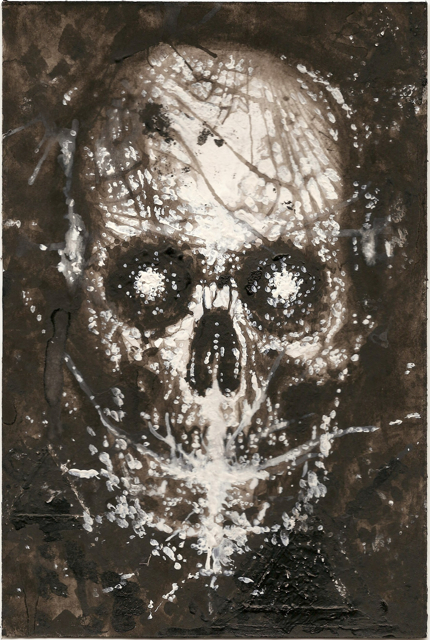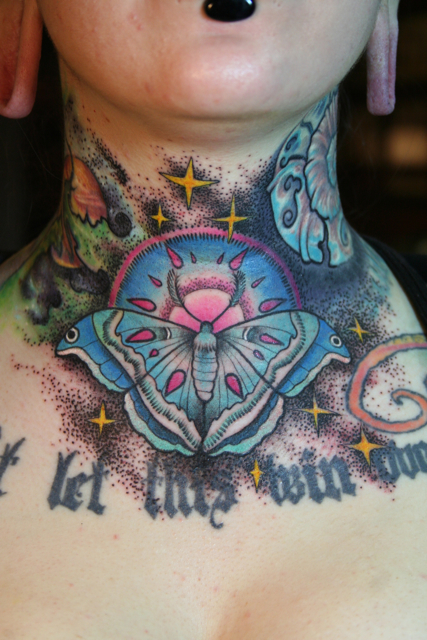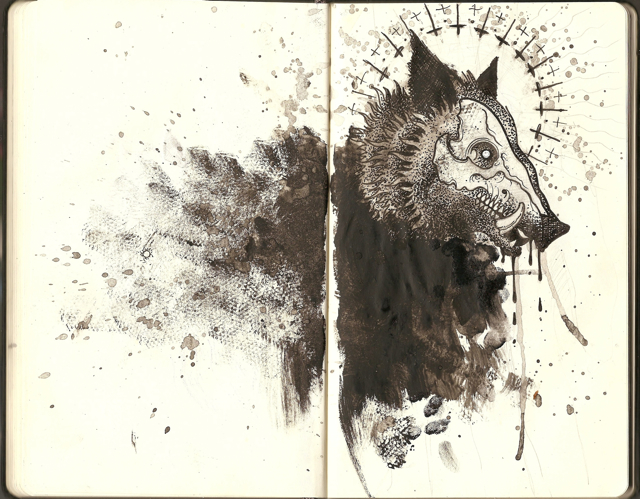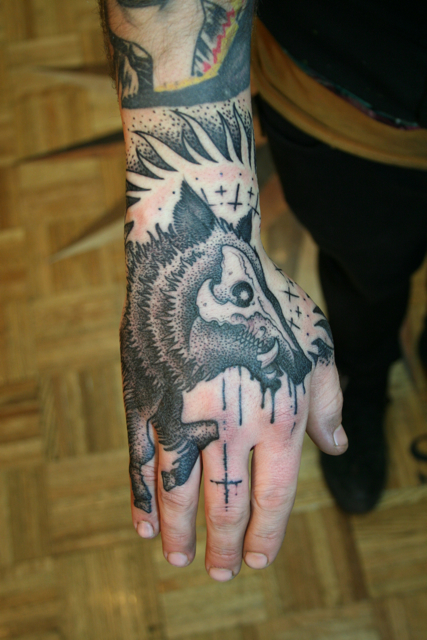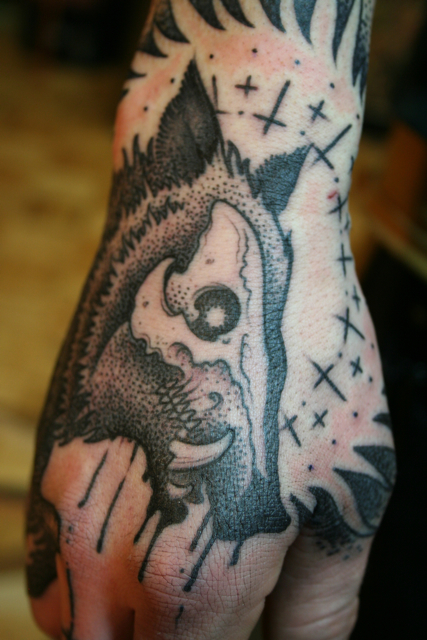 . . . . .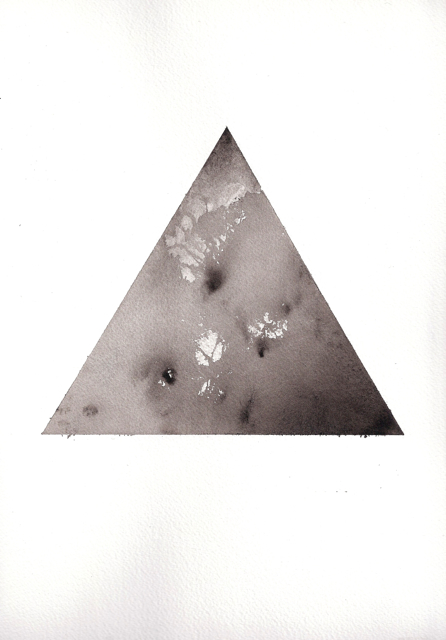 A Watercolor and a Sketch.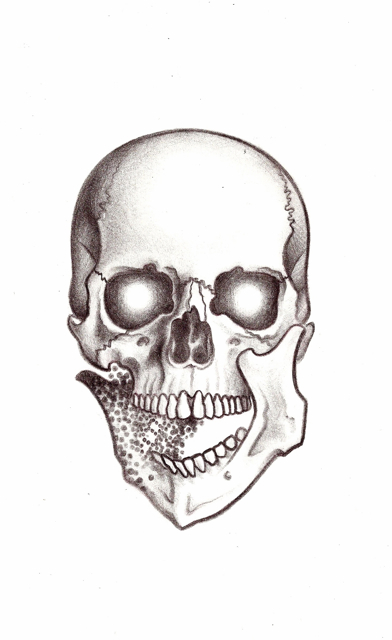 . . . . .
Welcome to the new www.nathankostechko.com. A place to keep up on my travel/work plans, view my latest works, and a blog trying to explain how it all comes together. Decided to keep it simple and easy to use. Thanks to everyone at Tattoonow.com for making this happen and to you for taking a look. The 'Tattoos' and 'Fine Art' sections have been updated with new work to go along with the site launch!
I will be tattooing in NYC this upcoming Jan. 23-29 2012. Jan-Apr 2012 I will be tattooing in NYC once a month for a week or so at a time, so starting large pieces is not an issue.
Just confirmed I will be working this years Ink-n-Iron Tattoo Convention June 2012 in Long Beach CA.
Appointments available. Please email me at n_kostechko@yahoo.com for booking appointments.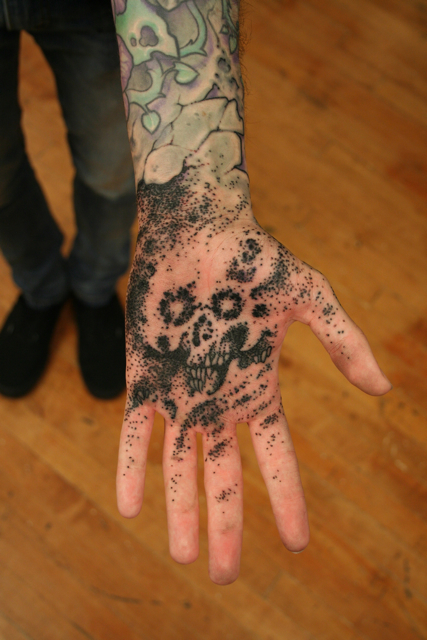 A few new books/magazines came out that I ended up in-
Juxtapoz Tattoo 2 By Juxtapoz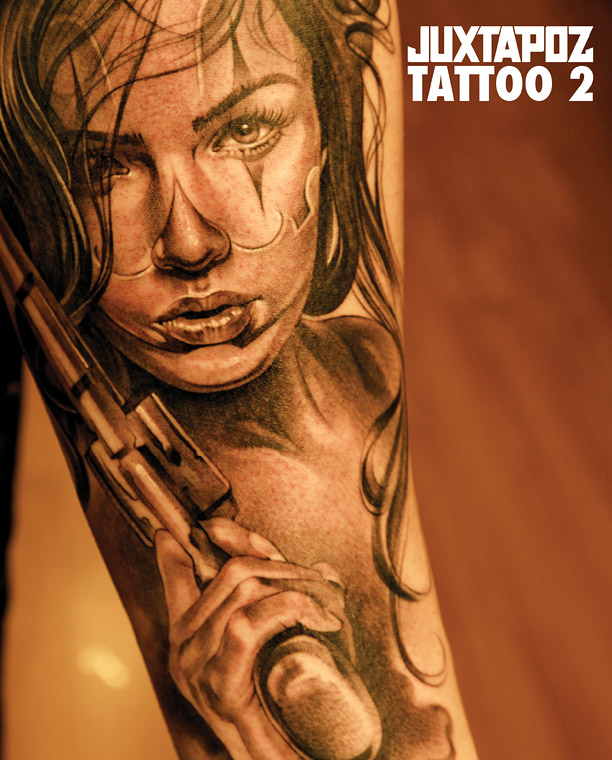 Tattoo World by Michael Kaplan, Marisa Kakoulas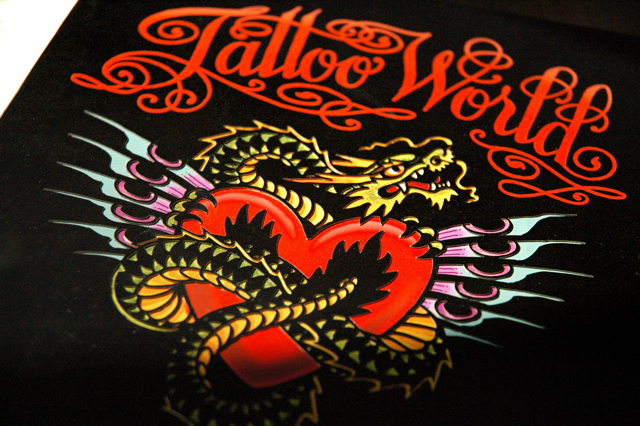 A limited amount of prints will be available soon of a few recent paintings that I've done. The 'Positive/Negative' series will be one of them (shown below). Also a collaborative painting done with my friend Delmaire Renaud (aka Mimi) from Paris France(shown below as well). Plus a few more. Available prints and prices $ soon.
Positive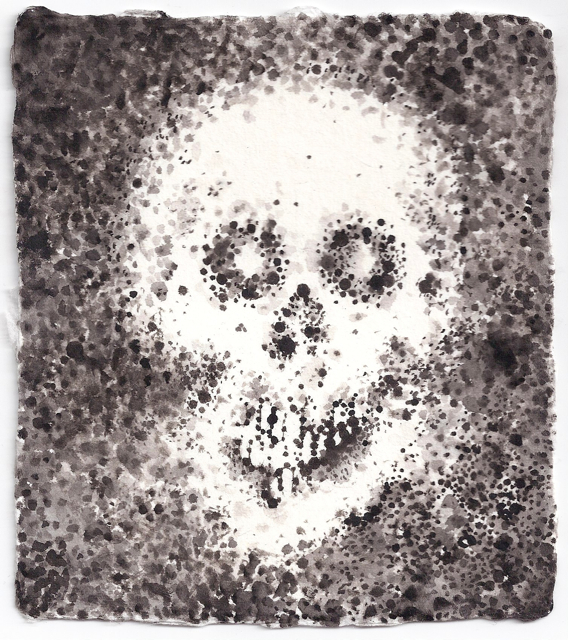 Negative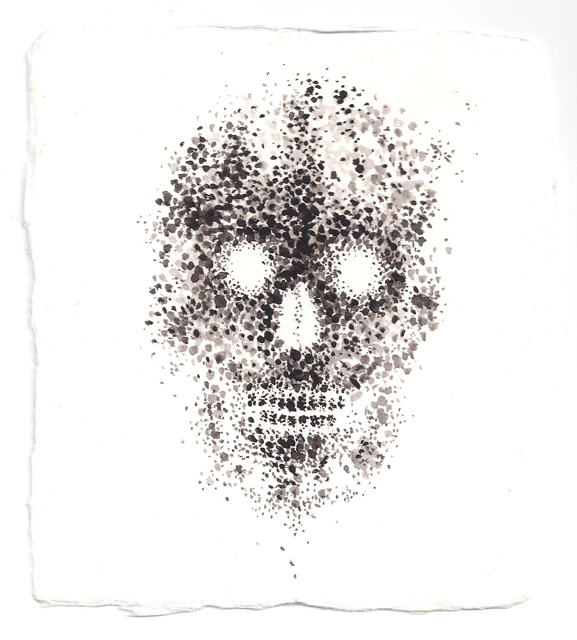 'Hallucinating' Collaboration by Mimi and Myself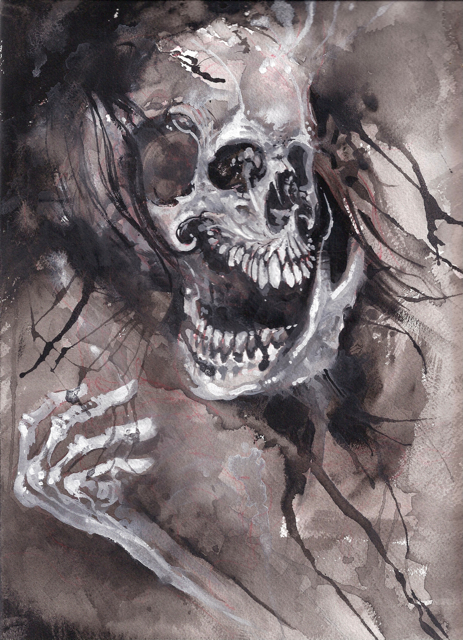 Hope you enjoy my new site, I know I do. Come back for frequent blog updates.
-nate